Bath Time!
October 3, 2016

Surprise Baby Girl!!
October 10, 2016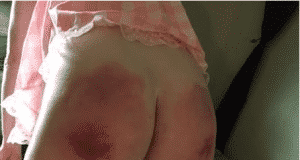 Today was a big day for my  Adult baby girl!  After I woke Alyssa up from her nap and changed her rather wet diaper, I told her that I had modified her list of rules since she had been acting up at day care and as much as I love my little diapered princess, some changes were warranted.  I got her all dressed in her cutest My little Pony dress with her little knee high stockings all pretty and pink with teddy bears on them.  I put on her My Little Pony Rumba panties and got her settled in the high chair.  Got her bowl of purred food and began spoon feeding my little angel.  While doing this I told her once she was done eating we would be going into the living room so I can tell her about her rules.  It was so much fun watching her squirm.  Once her lunch was done and she washed it down with a nice bottle of formula, I cleaned her up and unbuckled her from the chair and led her by the hand to the living room.  Her eyes went wide as she noticed the straight backed chair in the middle of the room.  Grabbing her before she could get away I sat down in the chair and upended Alyssa over my lap.  I pulled her cute little rhumba panties down and proceeded to untape and fold back the sides of her diaper.  I did tell her as she was tearing up that she wasn't in trouble and that this is just how I would read her the new rules I made for her and wanted to drive that point home with a little spanking.  I started with announcing rule #1 and once I said it I brought her paddle crashing down on her little baby girl cheeks.  I think it's time you called me to get your rules….Hurry up I'm waiting. Call me for some Abdl Phone Sex!

Janey
888-430-2010
Or  click HERE to chat with a phone sex mommy!
#abdllover #strictabdlmommy #adultbaby