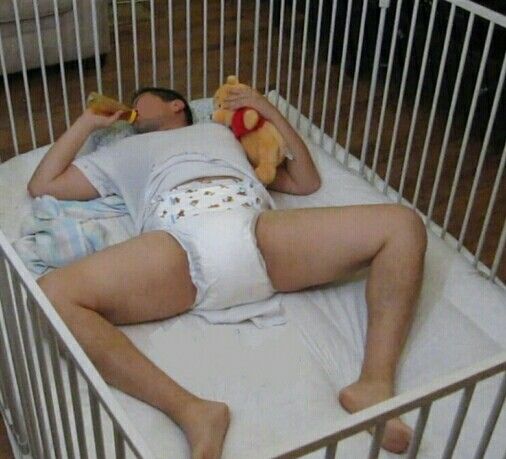 Georgie heard Jenna closed the front door after telling his adult baby Mommy to have a good time out, and though he wished really hard, it wasn't long enough before he heard her walking towards his nursery. He was watching through the slats of his crib when she walked in, a short white skirt swishing around her hips and a pink tank top molded to her perky little breasts. already smirking at him! She leaned over the railing above him, chuckling at the sight of him curled up with his favorite blankie and sucking on his baby boy pacifier.  "Hey there, Georgie! I'm glad to see that you haven't changed a bit, and are still just a big silly baby.", she said. "It's not a surprise though, not with that tiny thing between your legs!"
He didn't have a chance of hiding the blush that covered his cheeks, and Jenna seemed to love that. What is she going to do next? Click here to find out and call for small penis phone sex.
Babysitter Jenna
1-888-430-2010
Click Here to chat with a phone sex Mommy!
#naughtybabysitter #abdlmommy #sph