Petticoats And Kisses Phone Sex
April 25, 2017


Two Mommy Phone Sex!
April 29, 2017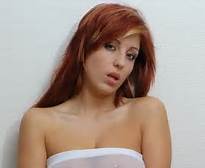 I've heard lots of fantasies when it comes to cuckold phone sex but today's role play fantasy really was by far the most sadistic and satisfying. I had some loser cuckold who wanted me to dominate him but not only that, he wanted me to get fucked by a black guy with a huge cock and get pregnant so he can take care of the baby! Pathetic right?  Long story short, we don't even know who the father is with all the men I've fucked in front of him it could be any black guys baby.  I really don't think the paternity matters at this point though because I know none of these men i'm fucking are concerned about whos the father of the baby. That's where my little cuckold bitch boy comes in handy.  Better get to it you fluffer phone sex lover!
Ava
888*430*2010
Click HERE to talk to a phone sex mommy!
#flufferfuck #cuckoldbitch #impregnationfetish