What's Your Pleasure?
May 9, 2016

Infantilism Phone Sex
May 12, 2016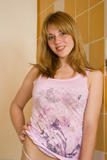 I restrained my Abdl Baby girl over my lap while working with the buckle on his belt.  Once undone I pulled the jeans to his ankles and left them there to prevent him from getting away.  I looked down at the man over my lap with the boxers covering his bottom and said loudly "This is what I decided and you have no say so in the matter anymore Lil Missy, you will learn that you no longer have any say in anything at all and I will make sure when we are done here that you understand that".  I yanked the boxers down past his bottom in a flash as all the ladies were just staring and some were giggling saying they wished they could do this to their husbands and boyfriends.  I stared at the little white man's bottom over my lap as he pleaded with me to stop and that I was embarrassing him.  "You are about to be one sorry little sissy baby girl lil Missy,  I said as I reached in my purse and pulled out a nice wooden hairbrush".  I raised it up high as I could!  I think you better call me now for all your Fetish Phone sex needs.

Janey
888-430-2010
or Click HERE to chat with a Phone Sex Mommy
#Diaperfetish #Sissypunishment #Adultbaby