Dirty Fun With Step-Mom Tawny!
September 8, 2018

Hot Blowjob From Your Stepmom
September 11, 2018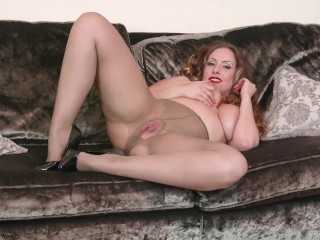 Nothing thrills me quite so much as a phone sex mommy domme than getting to tease and torture sissy's lacking parts. And then mixing in just a pinch (hehe…) of CBT to really drive home that no one is interested in your bitty excuse for a cock and you'd be better off torturing it to please your sadistic Mommy. Plus, my panties are always totally soaked after hearing those cute little screams of pain you let out when I cover your cock and balls in clothes pins and slap them off one at a time. Now, be an obedient sissy and pick out your naughtiest pair of girly panties and meanest cbt torture device and give Mommy Jackie a call tonight, baby girl. Haha does it make your limp sissy clitty twitch to imagine your cruel phone mommy taking complete control of your dicklette and telling you just how pathetic you are?
XOXO
Mommy Jackie
Click HERE to talk to a phone sex mommy 1-888-430-2010
#bdsm #porn #phonesex