Baking with Abdl Mommy
February 9, 2017


Special Time With Your Abdl Mommy
February 13, 2017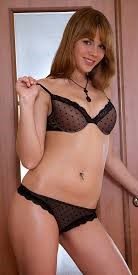 Today you and I are going to start packing for a very special vacation with your abdl mommy! I was thinking we could go to Disney World! And I have the perfect outfit for you! I am going to dress you in The cutest Minnie Mouse dress all the way to ears! Now Do you wanna be a good Adult baby and help mommy pack our bags? You walk into your room to find your new outfit and some knew toys And mommy got her self a brand new camera!! So I can take a bunch of pictures of you while we are there! So lets pack your bag first! We need some adult diapers! some wipes! Plastic Panties! And we can't forget diaper cream and boosters! Now for your clothing! I picked out 5 dresses and some bonnets and some bibs! Mommy packing her bag and I have more suprises for you !
Call me for some Abdl Phone Sex!
Janey
888-430-2010
Or click HERE to chat with a Phone Sex mommy!
#adultbaby #abdlmommy #abdlphonesex!