You Need To Be Mocked For Your Tiny Cock!
March 25, 2019


You Love My Dirty Panties!
April 2, 2019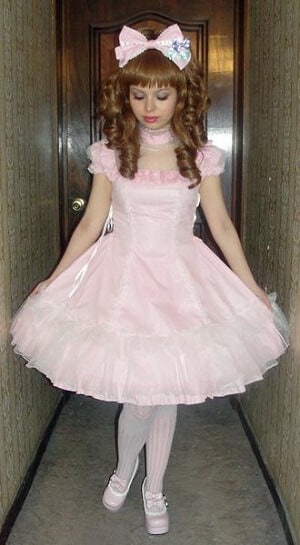 Are you ready for a visit with your favorite Auntie? I know that I am always happy to play with and tease you! Your Mommy told me that you've been misbehaving, though, and just aren't listening the way you should. I've been thinking that some petticoat punishment might be just what you need to relearn your manners. A little humiliation can go a long way, so the embarrassment that you should feel from being in a cute frilly dress while you do your chores should last a very long time. And it won't be just a pretty dress, no, I will make sure that you are outfitted properly. Matching bra and panties, knee high stockings, and shiny leather Mary-Jane shoes will be a vitally important part of your discipline. If it works, you can be guaranteed that your Mommy will be getting some cute little outfits for your sissy boi discipline. And it will work, dear, I will make sure of it. Call me for your sissification phone sex.
Brenda
1-888-430-2010
Click Here to chat with a phone sex Mommy!
#petticoatpunishment #sissydiscipline #sissyhumiliation