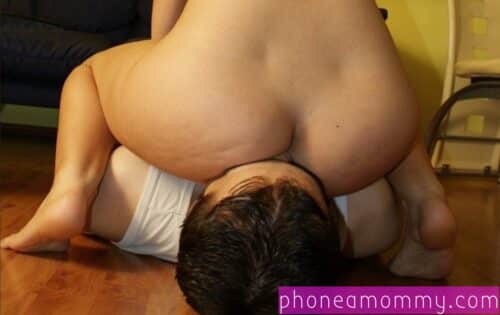 Amanda Gives Her Sub A Pissy Drink From Her Pussy: I like to change it up every now and then and surprise my adult baby diaper lovers. It is good to keep things fresh so that our role-playing does not become dry, stale, and boring. One of the things that I enjoy doing is engaging in the world of bdsm sex, where this bdsm lifestyle is on the side of what others call kink bdsm. Yes, I am a very loving and nurturing mommy, and that is totally fine, but there are days where I want to be the mommy that is dommy and make sure that I have a freaky fucking time with my abdls.
Last night, for example, was one of those wild rides where I blindfolded one of my kids and he had to guess what was being waved around his face based on his senses. He sniffed it, and I saw him smile, and then he told me that he knew what it was, and he asked politely if it could be placed on his tongue, and I obliged and did just that. He hungrily lapped it up, and I knew he would figure it out at some point—and he did—because he told me that there is nothing else so sweet than the crotch of his mommy, and that is exactly why he swallowed down my pussyjuices when he licked them off of the crotch of my panty.
He loves to flatter me, so as he licked my very essence off of the panty, he told me that this should be a new ice-cream flavor, and it should be called "Mommy Amanda's Sweet and Succulent Pussy." I laughed because I surely did not expect that from him, and that is when I took off his blindfold and sat on his face and rode it as if I were at a pony ride at a carnival on a Sunday afternoon.
After riding him, I told him that my bladder was full, and he told me that he was thirsty. That is when I used his mouth as my personal toilet and pissed in it so he could drink it all down into his tummy. Having my piss is like winning the lottery—it is the grand prize! He was so pleased, so happy, so satisfied, and he made sure to position himself in a way so that nothing fell on the bed and all of it ended up inside of his mouth.
As he gulped, I would piss more and more, and it seemed as if I was never going to run out of piss to give him to drink, but eventually I did—but it is okay, because he was more than satisfied. He thanked me so much for making him have the honor of swallowing my liquid DNA, and I told him that he was more than welcome and that he must always remember that there is always much more of it, and that he should never ever hesitate to ask when he wants a nice, hot, pissy drink. Click Here
Amanda
1-888-430-2010