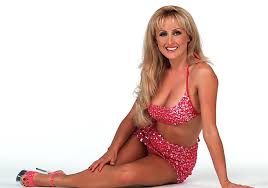 I was thinking the other day about how many ABDL Stacey there are in the world. Meaning attitudes of each mommy. Let's consider these.
A cold mother is a terrible evil stepmother. Doesn't care about you, very humiliating, punishes, cruel and cold. You want to please her, but she won't be pleased. Ever. Merciless. You're pathetic for trying.
The domme momme says it isn't personal it's just justice, karma, order. You're in the way of justice, she needs to plow you down and put you in your place. There's a reason for your suffering but maybe it's for the goddess to know, not you. You are important because you're part of a system, but also insignificant and small. She loves all her children just because, you're not special, but you're lucky to receive your lumps and get your lessons in with her personal attention today. Not very personal but there it is. It's justice, every choice and action has a reaction, in balance, just because it has an air of detachment.
Chaotic Neutral Primal Force of Creation means she made you and she can unmake you. Does whatever the fuck she wants. Feeling Based. She gets very wet and warm in a way the above do not, and can get very hot, heated, angry and terrible. But maybe nice too, if you are lucky. She will crush you and ABDL Stacey and maybe eat you or consume you. She may give just because she feels like it. She feels like an ominous, eerie storm approaching unless she decides to crack open the clouds and shine light on you. You feel her viscerally, and she feels you, your fear, your pleasure, and loves feeling it all. She wants to eat you up. Can push you away or threaten to consume you totally.
A nice Mommy just wants your good and to take care of you. She only punishes you because she loves you, and gives you lots of affection. You get it- this one if self explanatory, maybe more traditional.
Candy
1-888-430-2010
Click HERE to chat with the phone sex mommies.
#dommemommyphonesex #dominationfetish #mommydomme
https://www.phoneamommy.com/mommycandy/