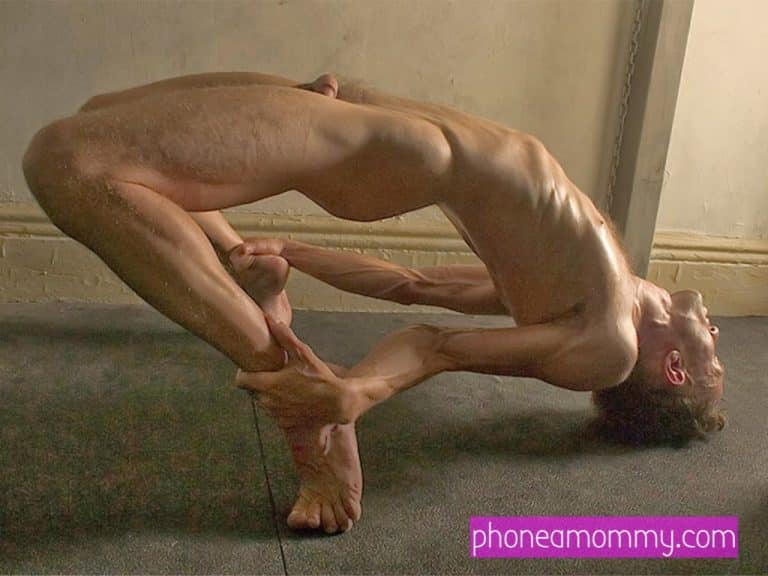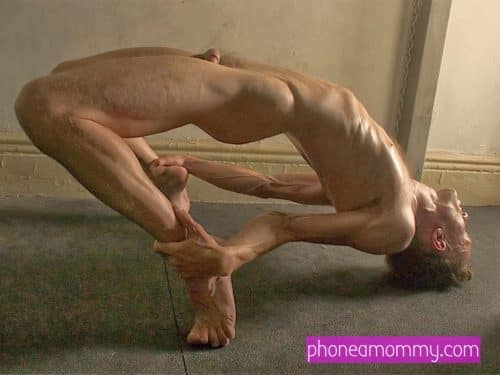 It has always been a fantasy of mine to fuck a gymnast so I was pleased when a friend introduced me to one name Bill.  He was of an athletic build and because he did amazing backflips, his nickname by many was "Backflip Bill." He liked to show off where ever he went whenever he had an audience as he knew that very few people were able to do the things that he did.  I invited him over to my house and showed him my home gym which was a hardwood floor with a high ceiling and it was spacious and broad.
He was in his glee as he was able to show off his skills and talents as a gymnast and I just watched him. I already knew in my mind how the evening was going to end and I knew that he had no idea. After he exhausted himself with showing off to me, he was parched and wet with sweat and I offered him a cold glass of water to drink. He thanked me and guzzled it down and then we began chatting.
He was unaware that I am a dommy mommy as I did not want to disclose that information to him until it was the right time.  He stated that he was into the abdl lifestyle and he played with a friend as her dominant.  He said that he was looking for the right opportunity to play with someone as a switch and he did not feel that his ddlg was a right fit to do that with.  He said that there was something about me that was authoritative, intimidating and mysterious and he just could not quite place his finger on exactly what it could  be. It was at that point that I pulled out a business card which detailed my career as a dominant along with were I worked and the phone number and I gave it to him.
Now that that "cat was out of the bag" that I am a dominant woman, I walked over to my handbag and pulled out my strap on and out it on as his mouth opened in absolute shock.  I told him to get on his knees, which he immediately did on the hardwood floor.  I made him suck on my artificial cock and I humped my hips forward in order for him to suck on it enough to feel it hit the back of his throat.  I then ordered him to turn around and take both of his hands and spread his ass cheeks as wide as can be.
He did and I took a finger and pushed it inside of his ass to test how tight is was and it was the tightest that I have ever felt. I knew that when I enter him it would be a painful one for him and from that thought I derived much pleasure.  I spat on my hand and rubbed it on the rubber cock and I slipped it inside of his ass and proceeded to butt fuck him.  He squealed like a woman and it sounded like music to my ears.
After pumping his ass for about 15 minutes, he shot out his load all over my gym floor then his exhausted body slumped down on the floor and landed directly on his creamy expelled cum.  I took of my strap on and wiped it all over his lips then I stuck it in his mouth, turned odd the lights then walked away and left him there on the floor where he collapsed.
A few hours later he regained his strength and used his cell to call phone a mommy where he reminded me that he was on the floor in my home gym and it was at that point that I retrieved him from the floor and sent him home in a cab.
Would you also like for me to butt fuck the shit out of you like I did for Backflip Bill? Well, if you do you should call 1-888-430-2010 and ask for Scarlet.  For this week – if you call and ask for 15 minutes, you will get 5 extra minutes for free, so give me a call right away.
Scarlet
1-888-430-2010