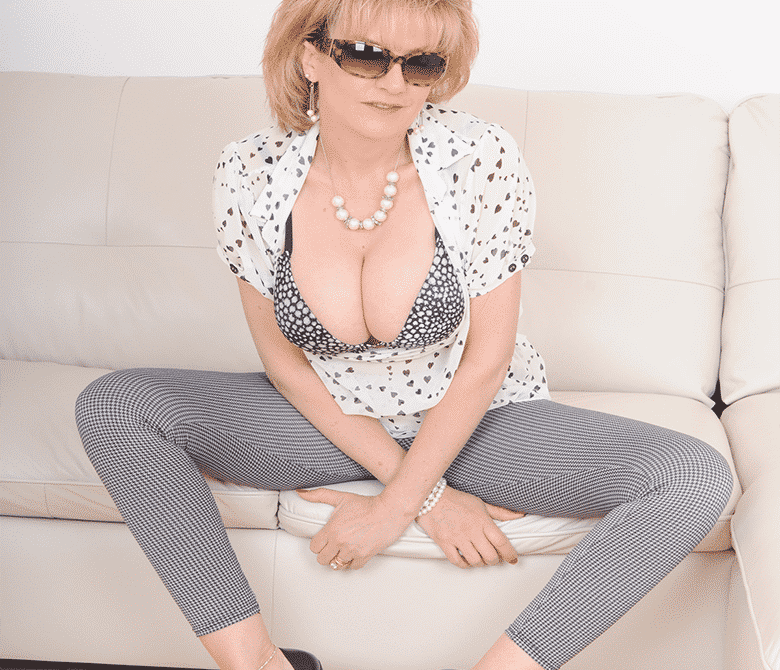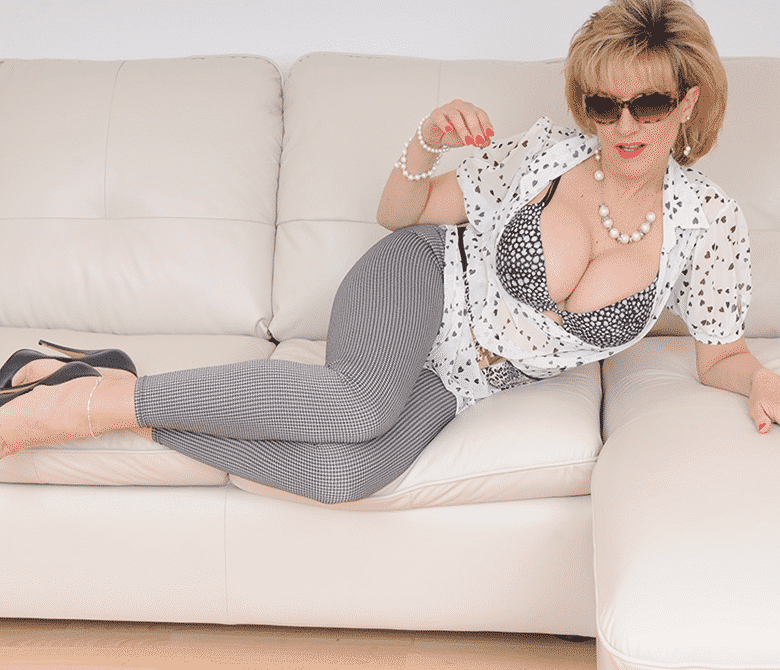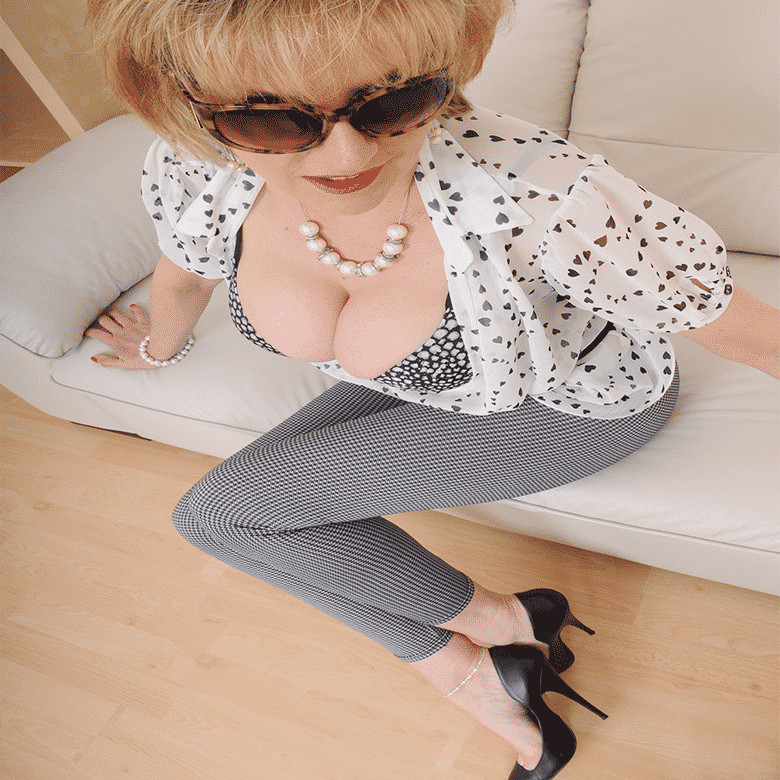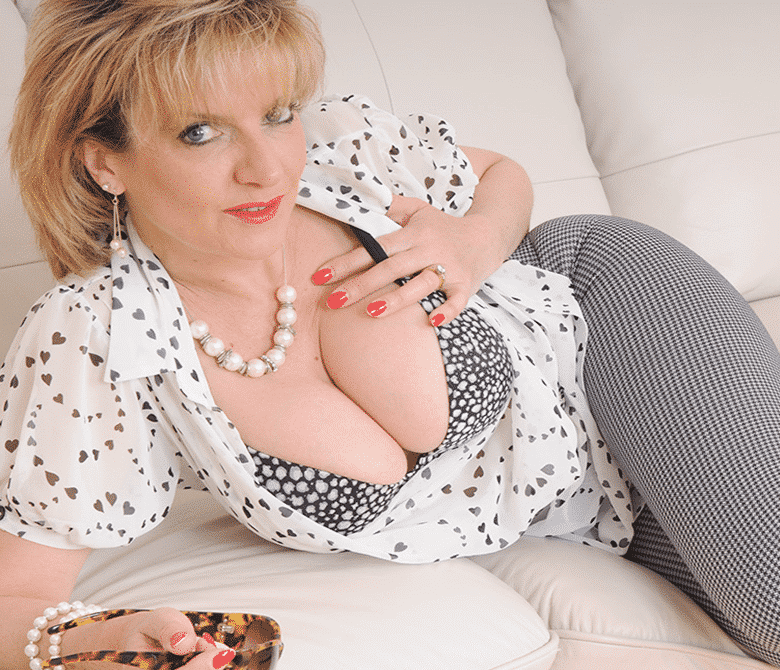 My Bio: 

     Hello to both good and naughty adult baby diaper lovers; I am your latest obsession, Aunty Joanne. I am the naughty aunt that you have been waiting for. I will do all the sexy and naughty things that other aunties won't. I have always loved being a hot Aunty that is also the center of attention. When I show off my sexy body, it is such a turn on to me. I enjoy dressing up in hot outfits and teasing my adult baby diaper lovers. I love being a tease and driving my ABDL babies crazy. One of my favorite things that I enjoy doing is wearing no panty underneath a short skirt and bending over so that my ABDL boy or girl can see and watch the pussy juices drip down from my pussy to my inner thighs to my knees. The way that their eyes would follow that droplet of pussy juice as it makes it journey down my leg is so satisfying. I enjoy doing all the naughty fantasies and fetishes. No role-play or fantasy is off-limits for me. Being naughty is second nature to me. You may ask yourself, while I love doing phone sex, and the answer is that I get to play with adult baby diaper lovers just like you every day and every night. I am your dirty phone secret. I will love taking care of you, and when you are naughty, you will have to pay the price for your naughty behavior. As your sexy Aunty Joanne, I will secretly do some sexy things to you, and we can even pretend to be mother and son who engage in extreme incest sex. There is so much enjoyment that we can indulge in that we can engage in that will make you feel so much better after a long day. Surveying, appreciating, relishing in, and devouring all your stimulating thoughts in a protected, secure, and safe atmosphere. Speak to me and tell me all the things you want to do, and I would make sure that it is done. When we role-play, it is always confidential and secret. We can begin by doing one of my favorite things, which is guided masturbation.
Let me remove your pants and have you sat on my easy chair, and let me teach you and show you how to touch your cock. In guided masturbation, it is a way to enjoy pleasing yourself and understanding your body and what makes you tick. And did you know that the way that you pleasure yourself is a clear mirror effect of how you pleasure me? I want you to be very present in the moment when you are with yourself and when you are with me. I want us to connect both inside of your body and inside of your head. I want you to breathe deeply and calm your mind, all while gently stroking your cock. Next, I will have you take your time and caress your balls for a few minutes. I want you to feel them in your hand and fondle them. Feel the warmth and the texture of your balls, and enjoy that spongy feeling in your hands. While doing this, please focus on your excitement levels and how it goes from mild to intense on your body. Then I will give you some lotion, and I will guide you to do a technique where you begin and pause. I will have you journey to the peak of excitement, and then I will urge you to simmer down a bit and start all over again several times. This will happen for about five to ten minutes. The point is to get you to the point of passion and yearning, and then you will pause. Feel the rush build, and then feel it subside until I tell you to release fully and explode with orgasmic pleasure. Never feel bad or be ashamed if you are aroused all the time, as therefore Aunty Joanne is here to teach you how to handle your horniness. A good way to handle it is also to take your time when I make you worship my pretty ass.
I will teach you how to make me feel good by making you take your hungry mouth to kiss the entire area of my perfectly shaped mature ass, and you will also use your rigged tongue to lick my pretty puckered tight ass hole. I want your eager face pushed up against my phenomenal ass pegs as I move my beautiful ass all around your face, and I will push your face in between it and make an ass sandwich out of your face. When you think of hot and naughty thoughts, this part of having an innovative ingenuity is healthy. These thoughts are totally legal and fine, and they are part of your own personal movie. Whatever you can envision in your head that you want us to role-play, we will do. When we role-play, our fetishes become alive in our head. Aunt Joanne's phone sex is not complex; just like when you took a deep breath during guided masturbation, you will keep that same mindset as well when we play. And when I set you on the changing table, I will enjoy changing your diaper and make sure you are all nice and snug before I pat your little bottom and get you ready for bed. Aunty Joanne loves you, my sweet little adult baby diaper lover, and I also want to give you a little surprise tonight when I change your diaper. I will put my soft and gentle hands in a hand warmer, grab some lube, then use my saturated hands, rub them her hands all over your small balls and penis, and make sure that this is a massage that you will never forget. You are my sweetheart, and I want to make you feel so outstanding, but you are a baby that Aunty Joanne will nurture and make you feel good.


[fts_twitter twitter_name=@BabyBetsy tweets_count=2 cover_photo=yes stats_bar=yes show_retweets=yes show_replies=no]
Slave Roleplay

Rope Play

Bondage & BDSM

Cuckhold
Diaper Emergency call 1 (888) 430-2010
September 28, 2023
Brenda was feeling unsatisfied with her husband, Jacob, for some time. It had quite a bit to do with how he dressed up like a sissy for her, and what kind of real man would do that? Her pussy has been bone dry around him since she first saw him in a flirty dress! One evening, Brenda came home with a strong, fit man, Claudius. Jacob swallowed dryly when he saw the man walk in. Everything about Claudius screamed alpha male, and instantly, he assumed control of the house. Jacob looked at Brenda but remained kneeling at the entrance as taught by Brenda, a glint in his eyes showing. Claudius chuckled, eyeing Jacob, and looked back at Brenda, smirking. Brenda told Jacob to follow them to the master bedroom, where he was made to kneel […]
September 27, 2023
It wasn't the first sissy pageant contest that Penelope was in, and definitely wouldn't be the last. Sissy Penelope and her Auntie Brenda were used to all the stress before a competition, and they loved the pampering that always came with it. Penelope enjoyed being the center of attention, strutting along the stage for everyone to see how pretty she looked in all kinds of dresses, revealing swimsuits, and tight leotards. Penelope had so much experience and felt so at ease that she effortlessly swayed her hips and flipped her hair while maintaining eye contact with the judges. What for most girls in that pageant felt like a chore, Penelope loved it, changing her outfit and hairstyle for each category contest. All the other contestants were phenomenal, showing off their unique skills and wearing beautiful […]