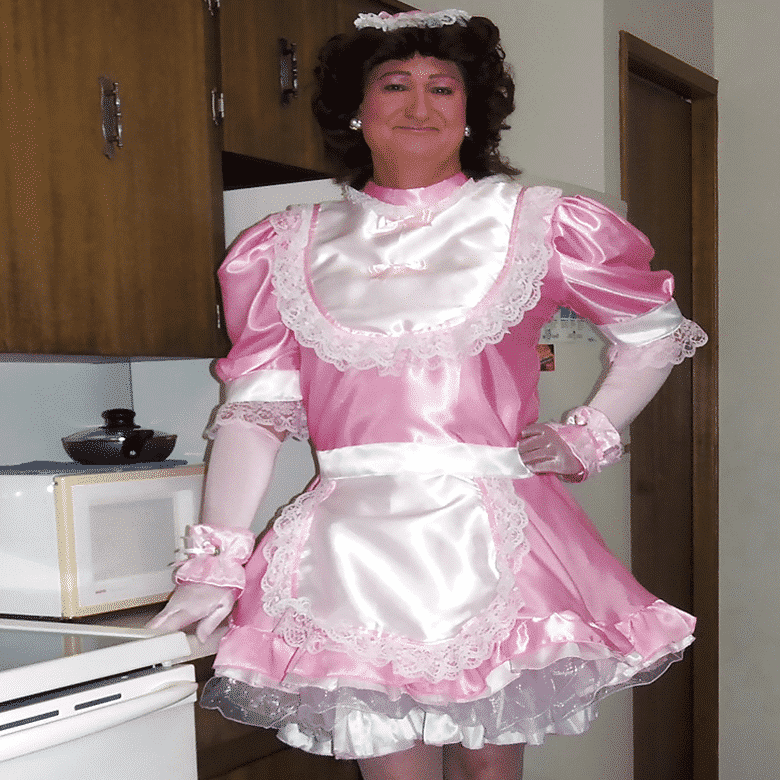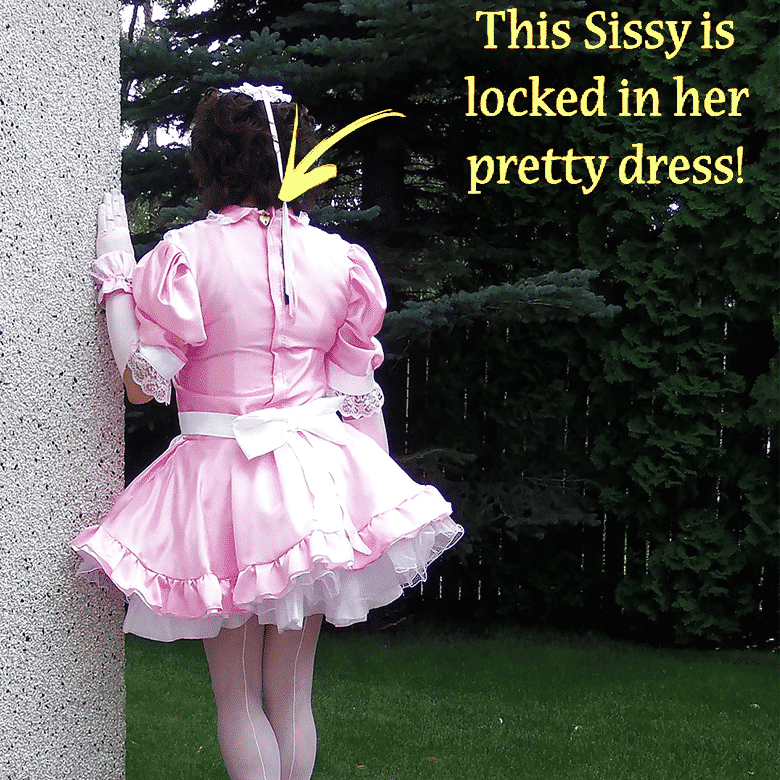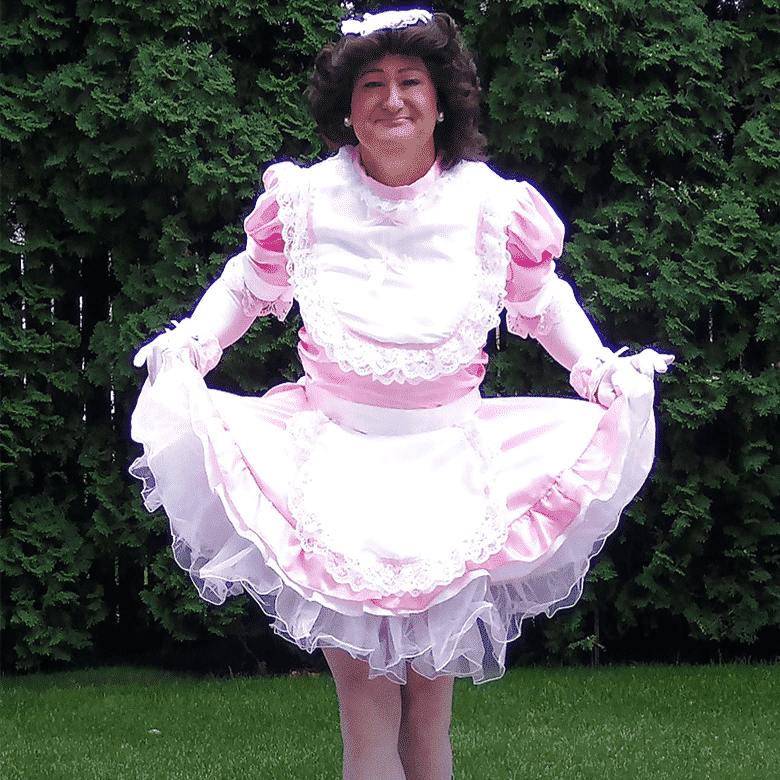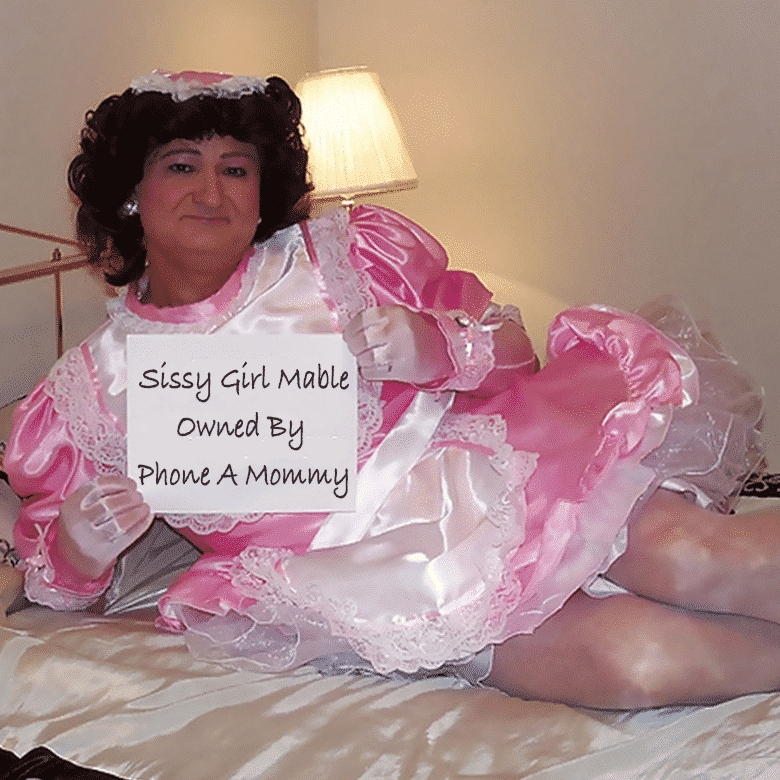 My Bio: 

     I am Sissy baby Mable, and I am fully prepared to demonstrate to you what will be required to make sure that you are the best sissy baby that you can be. I have been a sissy for a long time, and I am the one that sissies in training like to come to so they can learn about how to go from being regular sissies to being amazing sissies. Evolving into your real gender role can be overwhelming if you do not know how to transition, and you have no one to support you. I will be here the entire step of the way to help you evolve into the sissy that you are meant to be. It is time for you to feel more expressively satisfied in your role of a sissy. Firstly, you cannot be a sissy if you do not think like one. Your makeover to go from bland to inner goddess must begin in your mind. You cannot have your masculine qualities be dominant; when you are a sissy, you must assume and develop a feminine identity. Taking on a feminine personality is a must for when you must get all dolled up like a sissy. It would be best if you got a name that is different from your masculine identity. If you have the name of John, you can decide to refer to yourself as Jane. It would help if you found a name that compliments your feminine identity.
You must determine what kind of style you are comfortable with as not all sissies are the same. I know that it can be hard when you have a family and a regular day job, and you must hide the sissy side of you from everyone. This constant hiding can take a toll and drain you of all your energy. No one says the world must know; it can be a secret between you and me. When you call me, we can use that time for you to get dressed up, and we can play in the sissy outfit of your choice. Get rid of your body hair. You must eliminate hair from various parts of your body such as your legs, arms, chest, armpits, back, genitals and ass cheeks, and asshole. Girls shave their entire bodies, and so should you. This means shaving everything, including your arms, armpits, chest, and back. When you shave everything off completely, you will love how soft and silky smooth that your body feels everywhere. This is not a one-time thing but must be done regularly to maintain your sissy persona. True sissies do not live their daily lives in boxers, but they wear pretty panties regularly instead. When you are wearing panties regularly, you should also include wearing a bra. I strongly encourage you that you ensure that the bra and panty that you wear matches. The reason is this will make you feel feminine, pretty, and sexy. Make sure that you exercise proper hygiene by keeping your fingernails and your toenails nice and neat. When you put nail polish on your fingernails, always select a color to match your current mood. And when you are finished painting your fingernails, remember to do the same thing with your toenails as well. You should keep up with the maintenance of your fingernails and toenails. Sissies should never have chipped nails; nail polish should always be maintained and not chipped. It is ideal to ensure that the nail polish on your fingernails matches your toenail polish.
The polish also needs to be neat and only be on the nails and not smudged. Although I am excellent at training sissies, I also am a sissy that loves to make myself available to play with a dominant mommy or a dominant daddy. I will do whatever I am told because I am a good sissy. If you want me to be a sissy maid and clean the house while wearing my pretty sissy French maid outfit and black heels with my white lace stockings, I will do that. I will cook for you, wash the dishes, dust the furniture, sweep the floor and scrub the bathroom floor, all while looking hot and sexy doing it. If you want me to do a fashion show for you and put-on different outfits and model for you and be your muse, I can do that also. I will alternate from sexy slut to cheerleader and find out which outfit turns you on the most. Then I will be happy to play that role for you as a sexy sissy seductress and give you what you want. If while I am dressed up in the sissy outfit that you like the best, maybe you may want me to bend over and grab my ankles so that you can lift my skirt and rip off my panties and shove your hard cock in my ass and fuck me, I will obey to that as well. If mommy wants to use a strap on in my ass and pump it so hard that I almost tear my rectum, I will be a good sissy and not complain. There is so much inner delight that I experience when I am chosen as someone's sissy baby. I make sure that I am the best one that they ever experienced. I follow instructions well and won't disobey them. I will make sure I submit to every command I am given to prove that I can be the sissy baby that will bring you much joy. If you want me to wear crotchless silky panties that give you easy access to my clitty cock I will wear them. This way, you will have seamless entry to my beautiful sissy pussy and pearls. If you want me to submit to your amazing cock and suck it entirely and gag on it, I will please you and do it. If you are a mommy and want me to suck your pussy until you squirt in my marvelous mouth, I can do that also.


[fts_twitter twitter_name=@BabyBetsy tweets_count=2 cover_photo=yes stats_bar=yes show_retweets=yes show_replies=no]
Sissy Baby Roleplay

Dress-up Time Outs

Being Good Girl

Secret Naughty Playtime
Diaper Emergency call 1 (888) 430-2010
September 25, 2023
Brandon woke up super excited since he was having a party with other abdl's just like him, a little meet-up later that day! Brandon had all his toys waiting in his toy boxes in his nursery, and he couldn't wait for his friends to arrive. He waddled quickly behind Aunt Brenda when she started letting everyone in as they came one after the other, and while Brandon showed his friends his things, Brenda and her friends sat in the dining room having tea. Brandon already knew some of the other babies from previous meet-ups and quickly befriended the ones he didn't know by sharing his toys. However, Robert was also there, and even though they mostly ignored each other, Robert, after some time, started approaching Brandon to play with the toys he had. Brandon never […]
August 27, 2023
Last weekend of the summer before September starts.  Soon it will be back to school time and no more summer fun for the year.  So we are going to have one last blast.  A party where everything goes, nothing is off limits.  Do anything and everything you want one last time. That means you can dress in any outfit, wear any type of costume or choose to wear nothing at all.  Some will be in bathing suits, some dressed as little babies in just a diaper and everyone will be living in the moment.  And no one will judge you for your choices. Everyone is going to be having the time of their life.  It will be a wild weekend of wetness.  Either wet from water games, the pool or a peepee diaper.  And lots […]