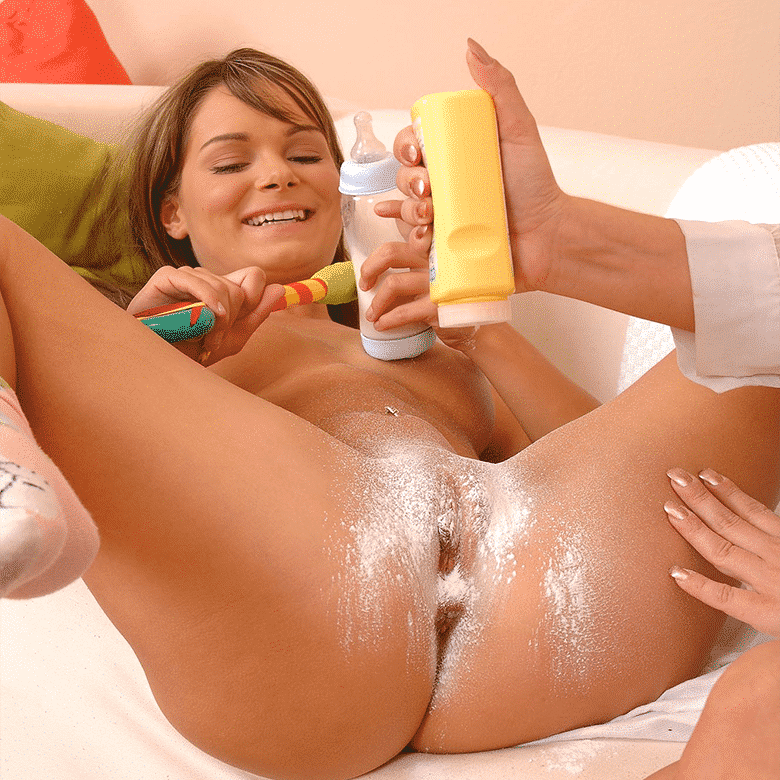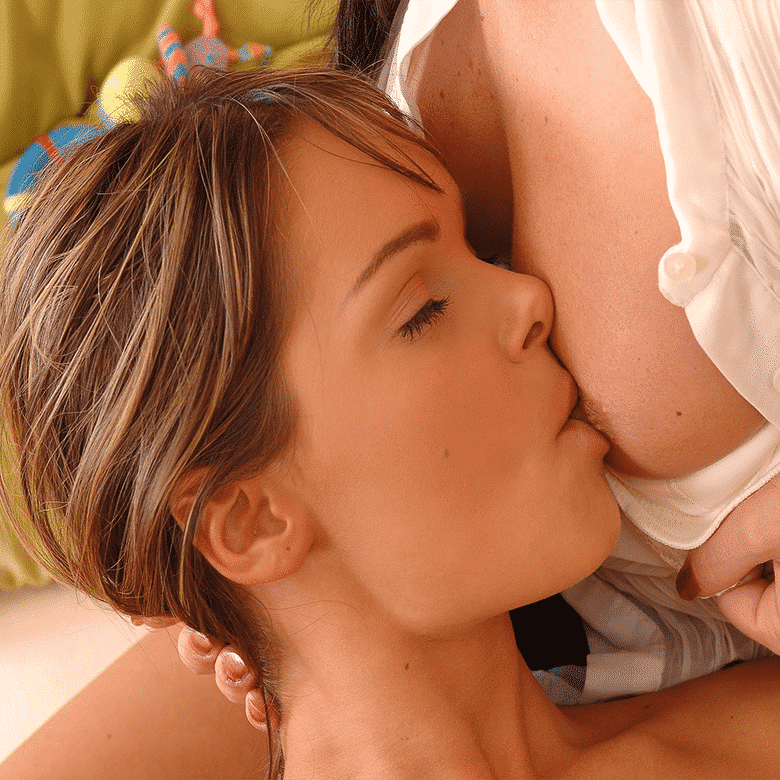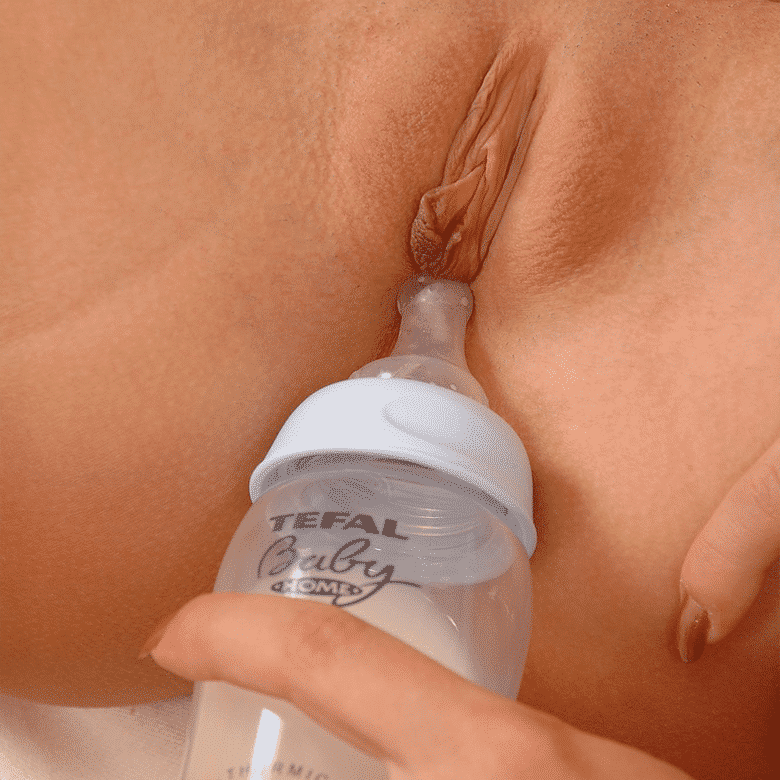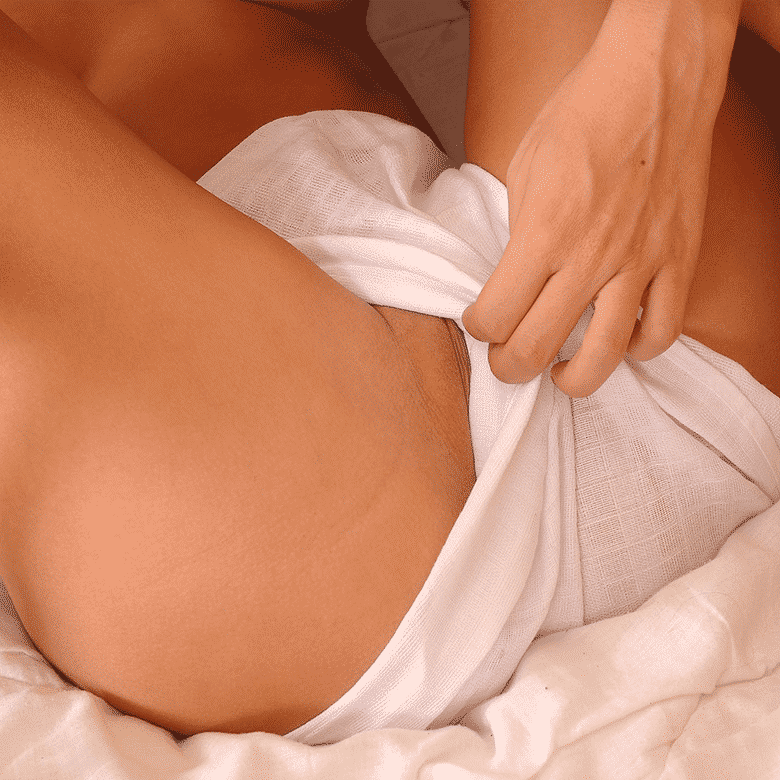 My Bio: 

     I am a sweetheart name Baby Pixie, and I like to be taken care of. I like to wear my diapers all day long. They are comfy and soft and makes me feel so safe. I have a lot of diapers that I wear, and I look so adorable in them. When I wear my diapers, I look so darling and delightful. I will be happy, and I will really enjoy it if you decide to be my mommy or my daddy and take charge of me and do whatever you want to. Please tell me what to do so I could be an exceptionally good girl, and I can listen to you. After all, I am a good girl. I am that huggable and kissable baby that everybody wants to have in their presence. I am also a present for anyone around me because I always bring a lot of joy to their day. Just seeing me topless with my soft pink nipples exposed and me sucking a pacifier in my mouth is such a treat. I do not mind if my nipples are pinched and sucked when I am sucking on my pacifier because that feels good. It makes my pussy leak out creamy and sticky juices when I get my nipples sucked and pinched. My nipples are a button to turn on the action and turn up the heat in my diaper. I like to suck on my pacifier like if it is a lollipop.
I will keep it in my mouth for a long time and suck on it. But if you are my mommy or my daddy and want me to suck on your pussy or your dick instead, I am thrilled to do it. My pacifier feels nice in my mouth, but it does not have a taste. Depending on what my mommy or my daddy eats for the day, I will be able to taste it when I put my mouth on their private parts. When I get to play with a mommy or a daddy, my pamper always gets wet. Not all the wet stuff in my pamper is pee, but my pussy gets wet too, when I get excited. I like to show off to my mommy or my daddy how wet my pussy can get. If you are my mommy or my daddy, I will show you how wet I can get by pulling my diaper to the side, and I will start playing with my pussy while you watch me. It will not take too until you see this sticky white stuff coming out of me. I call it my sweet and special baby pussy milk. I like to use my fingers to stick it inside me and taste myself, and I like to have it tasted as well. I like to show off my incredibly pretty pussy because it is so lovely. I enjoy opening my beautiful legs and having my pussy lips smile for the camera. The fun part about a pussy photoshoot is that I have four lips instead of two, so it is twice the pleasure and fun. I also like to have my asshole played with, especially when I suck on my pacifier because it is comforting. Taking my finger and pushing it inside of my asshole feels so good. I would love it if a mommy or a daddy could put their tongues in there and move it all around. I promise to be a good girl and not pass gas when my mommy or my daddy's face is down there because I do not want them to smell anything stinky being blown in their faces.
That would make me so embarrassed that I would be so ashamed of myself that I may have to hide my pretty face behind the palm of my hands. I might have to play a forever game of peek-a-boo if that were ever to happen. When you look the way that I do, which is adorable, pretty, small, cute, and cuddly – I must make someone feel special when playing with me. I like to be vulnerable and defenseless and not ever have to be the one in charge. If you are my mommy or my daddy, you will always be the one in charge, and you will take control of me whenever you want. Morning, noon, or night I will be available for you to enjoy. When I wet my diaper, I feel bad because I do not want you to be upset with me. Sometimes I drink so much water or breast milk from mommy, and it makes my belly so full. And when I go to sleep or even when I am awake, and I play, I forget to tell mommy or daddy that I have a full bladder, and the pee comes out and makes my diaper so full. I love to spread my legs wide open along with my ass cheeks open to get some fresh air in there before you change me. I know how pretty my baby girl pussy looks, and I love to show it off. I have such an amazing pussy, and the lips on it are so soft, and when you decide to eat it, and you munch on it like a meal, you will find out how sweet it is. Feel free to lick my baby girl pussy and tease it with your tongue. I will enjoy that a lot because I like to have my tiny pussy licked. After all, it feels good. Please take full advantage of me, and I will not mind it at all. I am your baby girl who is here to satisfy your needs and give you my body for your pleasure and mine. Take me and put me into any position that you want, and I will gladly comply. I want to please you and make you happy. I will not let you down. My purpose is to make you pleased with me because I want to be your number one baby girl.


[fts_twitter twitter_name=@BrendaMadison14 tweets_count=2 cover_photo=yes stats_bar=yes show_retweets=yes show_replies=no]
This is the 1st item

This is the 2nd item
ABDL Play

Drinking Milk

Diaper Changes

Baby Play & Talk
Diaper Emergency call 1 (888) 430-2010
September 21, 2023
A little over an hour had passed since Brenda laid Brandon down for his nap, so she decided to get him up; she certainly didn't want him to have any problems going to sleep that night! Brenda padded quietly to his room, expecting to find him asleep, but he was already up and being a bit naughty. Brenda caught him rubbing his diaper on the mattress, trying to make sticky cummies! Brenda walked in on him, and when Brandon noticed, he couldn't hide how scared he was. Brenda had a stern expression; she was upset with him, but even worse, she was disappointed. After a long sigh, Brenda started fussing at him for doing something he shouldn't be, especially when she had already warned him. After thinking for a moment, Brenda decided he had to […]
September 17, 2023
This is the confessions of a pathetic little peepee boy, who has realized that they are nothing more than a diapered sissy and that they belong in diapers and dresses.  They do not have a peepee but a clitty.  They are not a man in anyway way what-so-ever.  And now SHE belongs to me! Still in Pampers Hello everyone! My name is Pampers Huggies, I'm a 36 year-old Virgin who still wears diapers 24/7. I have a tiny, less than 3-inch, baby penis, that has been in diapers for so long, it doesn't even get stiff anymore. I made myself limpotent and I can NOT function sexually as a man. I have never been in a physical sexual encounter. Instead, I need humiliation and the constant threat of being exposed to make me excited […]