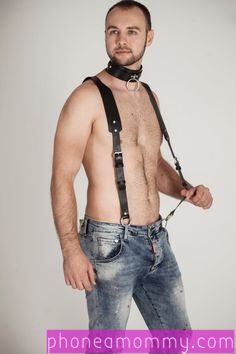 A Sexy BDSM Sunday With Brenda And Her Boy Toys: There is nothing better on a Sunday than to have a plethora of my submissives following my every whim and fancy—I also like to call them my boy toys. I love them in all shapes and sizes, and even if they happen to be old, I still call them boys, as in my presence, every one of them will bow to me and acknowledge that I am their goddess.
I enjoy Patrick; he really amuses me. He always tries to make me smile with his corny jokes and his pet penis, called Alf. I remember the first time we started to play with kink bdsm, and he kept asking me if I was going to hurt Alf, and I had no clue who the hell Alf was, and that was when I discovered that Alf was his penis. He disrobed, and I saw a cute little red ribbon tied around the neck of his tiny cock, and that was my first introduction to Alf. I did spank Alf a few times with the hairbrush that I keep in my handbag, but it was not horrific; he was able to take it.
Then there is Theodore, who I adore; he is a sexy, young, fun blonde that enjoys wearing the tiniest of undies, and every time that I would rub his penis through his undies, I would tell him to contain himself as he would immediately become erect and his penis was hard as a rock. I would have him lie on his back on the floor in front of my other subordinates, and I would remove my pants and tease him by waving them over his face. I told him that my puss has its own perfume, and he should be grateful that he has the opportunity to sniff it. And once he begged well enough, I would ride his face with my cunt until I gave in so he could drink all of my goddess's pussy juices for his lunch.
Then there is Yardis, who is a foreign exchange student that I used to tutor until I found out that introducing him to the BDSM lifestyle and engaging in BDSM sex would be just what he needed, and I was right. He no longer needed tutoring for school, but he needed to be trained on how to service this succulent and sweet pussy of mine, and that is exactly what he did.
And I cannot forget about Marlon; he was deaf, but he really knew how to use his hands in the time we spent together. He was with me briefly as his family ended up moving, but I enjoyed hiring him to do odd jobs around my house, and breast-feeding him ended up being something I put on my list to do with him, and he really did a great job "sucking my soul" out of me.
I enjoy all of my boy toys as they know exactly what I want them to do and they do it willingly and without hesitation. I am always looking for more, and I have a feeling that you are the next one on my list. Click Here
1-888-430-2010