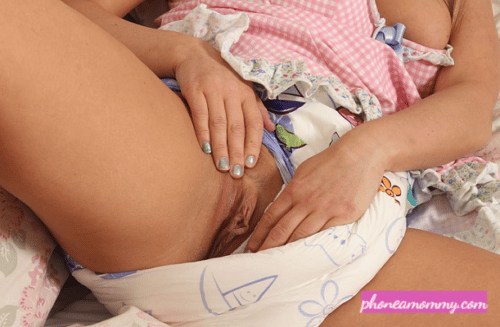 AMANDA'S THERAPIST MAKES HER AN ADULT BABY: Amanda got out of her car, locked it, and walked towards her hypnotist's office with a smile on her face. She's been going to her weekly appointments for about two months now, and she had to admit that she felt great! She hadn't been too sure about the ABD hypnosis, but she had been wanting to explore her little space for years and years, and she figured what better way is there than with a professional? It turns out she was right, and this was absolutely the best thing for her.
Dr. Turner let her in and had her take her things into the bathroom to change, and when she came out, she was in a Hello Kitty onesie with a cute skirt on it, a paci clip with a paci attached, and a very cute stuffy tucked under one arm. She had put her diaper on at the house, feeling like she wanted to wet it on the way there, and she'd done exactly that. Amanda sat down on the floor surrounded by different types of baby toys—a bit of everything to keep the babies entertained—and looked up expectantly at Dr. Turner. The lovely woman clicked on her metronome with a light on the end of her swinging arm and started softly murmuring to Amanda.
Amanda tried to pay attention, but she completely lost her train of thought and just started playing with the toys around her. Mommy Turner was talking about different things and experiences, but all Baby Amanda wanted to do was have some fun, and this was the best way to do it! She had fun games to play with—more than she knew what to do with. She had a soft, good-feeling diaper on; it was warm and wet, and it felt great! She loved rocking back and forth when they were full like this. Felt almost a bit like being naughty, pressing that diaper up against herself. It didn't take long at all for her wet diaper to press up against her clitter, and she loved it so much! Amanda started humping up against a huge teddy bear; he was just the right size to fit snugly between her thighs. Dr. Turner just laughed at her and started calling her a naughty baby, but sometimes that was alright. Naughty is fun sometimes; even she knows that!
She started feeling very tingly underneath her diaper, and she knew just what that meant, so she started rocking her hips even faster, pressing down even harder. Dr. Turner reached out and grabbed hold of her pacifier and put it in her mouth the next time it opened up on a gasp.
"Even naughty babies should have their pacifiers, especially when they're being naughty!"
Amanda sucked on her pacifier extra hard when she started to cough, loving the feeling it gave her.
Are you ready to be a naughty baby, a good baby, or some wonderful mix of the two? I'd love for you to call me and tell me all about it!
Naughty Amanda
1-888-430-2010