Caught Playing With Mommy's Panties!
January 31, 2019

Jenna The Adult Baby Sitter Part 1
February 6, 2019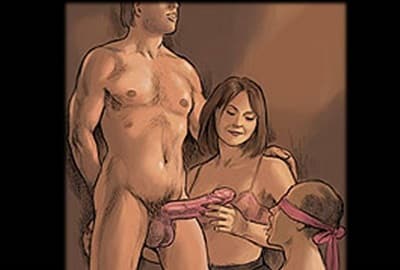 So how do you feel about my plan for you to suck on another man's cock? Forced to suck cock might not be something you really want, but if it was it wouldn't be forced. You don't want to do, but I do want you to. I want to see you on your knees with your lips stretched wide while your mouth gets fucked. I would tell you that now you'll find out what it's like to suck your cock, but you are more than small enough that it was never a problem. Of course, that humiliatingly small penis is one of the reasons that I decided to turn you into my cuckold dick-sucking fluffer. I felt so sorry for you that I didn't say anything, gave you pity fucks, but I'm done with that. You will watch while I get fucked by real men who know how to make me scream. Like the way this is going so far? Call me for cuckold humiliation phone sex and click here to find out what happens next.
Brenda
1-888-430-2010
chat with a phone sex Mommy!