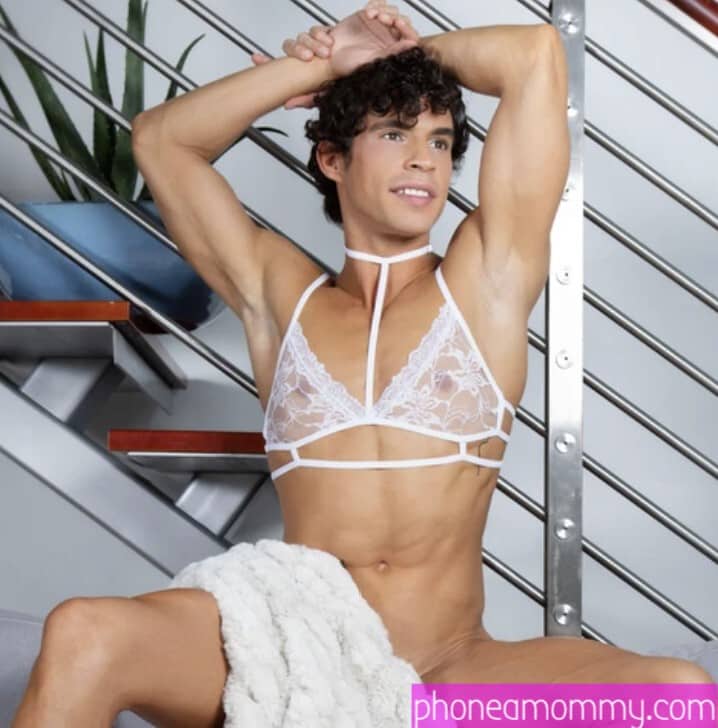 Scarlet Transforms Sam Into Sasha
February 12, 2021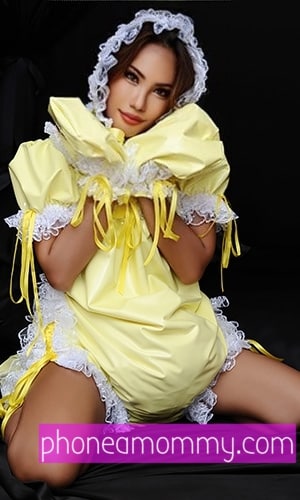 Aunt Brenda's Little Sissy
February 13, 2021
Mommy's Sweet Little Diapered "Girl"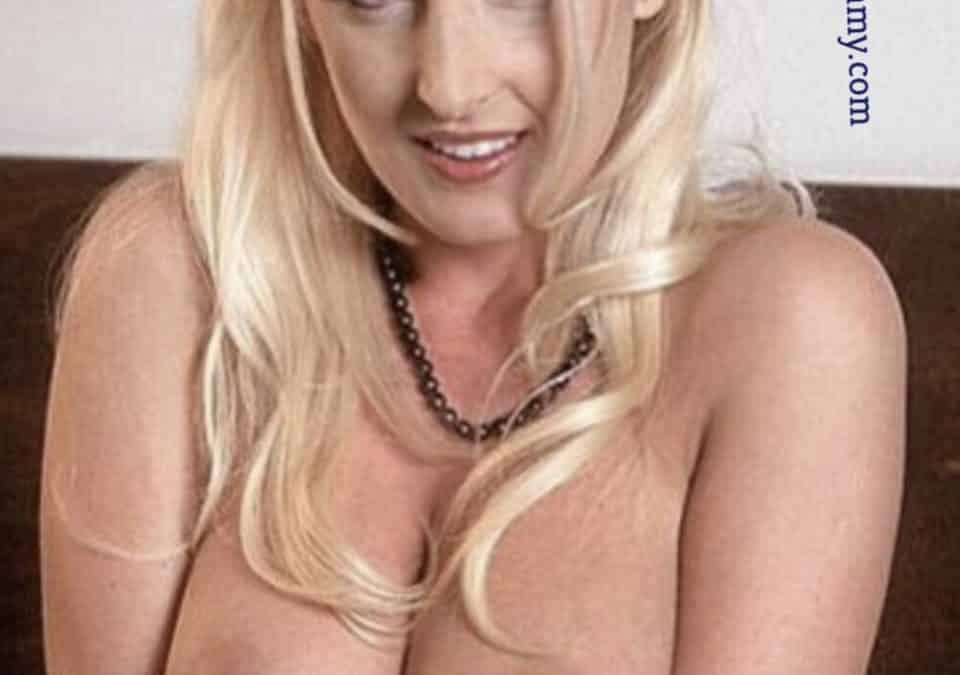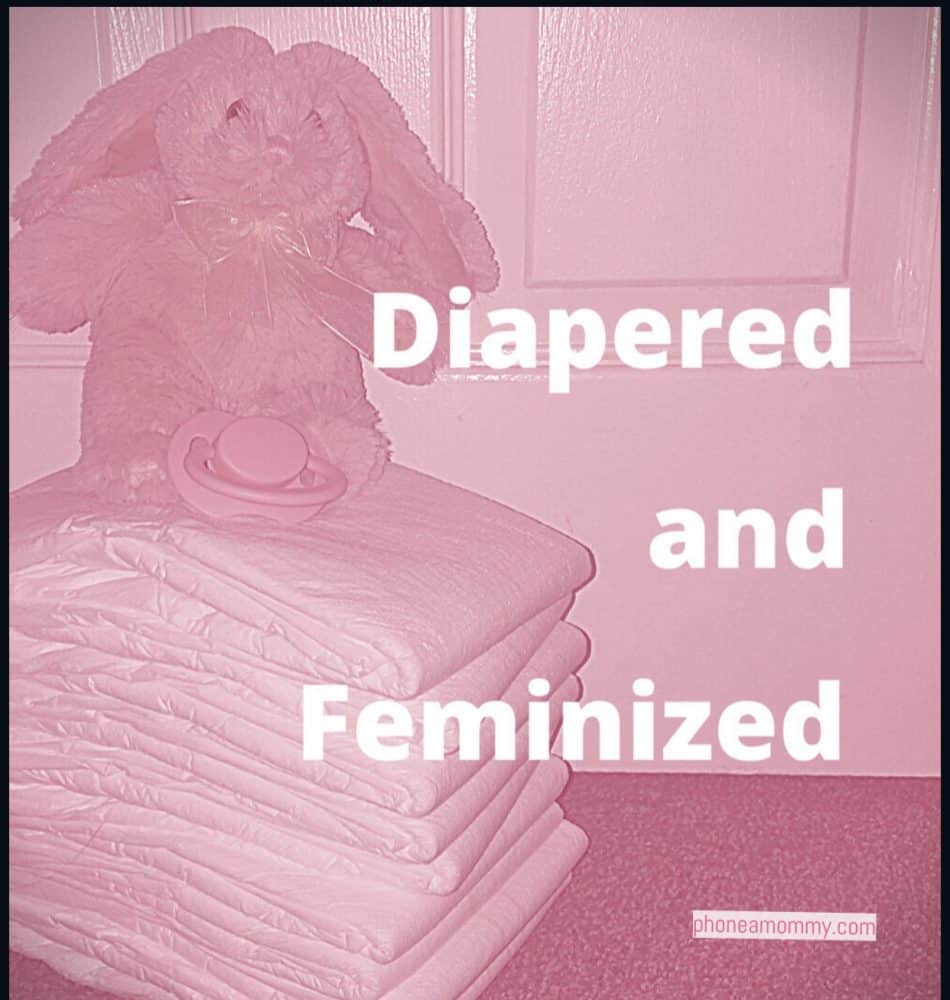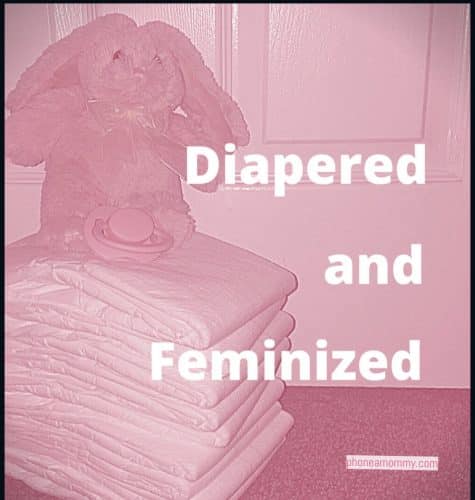 Girls seem to have all the fun, or at least that how it seemed to mommy's little boy.  They got all the pretty clothes and so many colors to choose from.  Made for a jealous little guy.
One day mommy noticed that her son had been spending more and more time by himself in the basement.  Mommy decided to sneak down and take a look when he was out with his friends for the day.  Mommy didn't notice anything unusual or out of place at first.
Then just as mommy was about to leave something caught her attention out of the corner of her eye…
Oh my my! Lo and behold, will you look at that!  Mommy's son had a secret.  Hiding behind a stack of boxes was a big pile of pretty dresses, sexy panties, makeup kits, packages of diapers and what looks like a mirror covered in cum.
Mommy definitely was curious now, looks like mommy's sweet boy wanted to be mommy's sweet little girl.  Hmmmm mommy had an idea.  While mommy's son is out, mommy will do a little rearranging.
Mommy moved the boxes and spread out all the pretties mommy discovered.  Mommy always wanted a daughter to play dress up with.
After selecting a diaper, a pretty pink dress and matching panties, mommy set down on the basement sofa and waited for her son to come home.  While waiting mommy visualized so many scenarios and having had experience with feminization phone sex, mommy knew exactly what she wanted to do to her precious little one.
As soon as mommy's son came home, he headed right for the basement.  Mommy heard the door open and then the creak of the steps as her "boy" came downstairs.  As soon as he rounded the banister he stopped dead in his tracks upon seeing that his mom was there.
Soon he realized things were moved and his secret collection was on display.  His face fell and his eyes saddened realizing he had been found out.  Mommy stood up and quietly made her way to him.  She turned him towards the dirty mirror and asked him if he did that when he dressed up as a pretty girl?
He looked so ashamed, mommy laughed and began pulling his boy clothes off.  Being in shock from everything, her son was a little slow registering what was happening at first.  Soon mommy had him down to just his skivvies…
Mommy walked over to the table behind the couch and picked up the ensemble mommy put together.  Mommy then tells you to slide your boxers off and step out of them.  Very good!
Mommy takes your hand and leads you to a blanket she has spread out on the floor.  Lay down…once you do as mommy says, mommy lifts your legs into the air and slides the diaper under your bottom.  As soon as the diaper touches you, your little clitty starts to get hard.
Now mommy sees why the mirror is so splotchy.  Mommy closes up your diaper before u start to squirt.  Mommy slides the silky pink panties over your diaper and now time for your pretty little dress.
Mommy's mind is already going to the fun that will be had each and every time.  And soon you head back to college, then the real fun starts when mommy calls you and engages you in incest phone sex while you're mommy's innocent little daughter.
For your own fun with a phone sex milf and a feeling you will never forget…
1-888-430-2010
Click Here to chat with a ABDL Stacey
#abdlmommy #feminization #sissification #incestroleplay #phonesex