Bathtime For Adult Babies!
May 27, 2019


Littlespace With Mommy Jackie!
May 29, 2019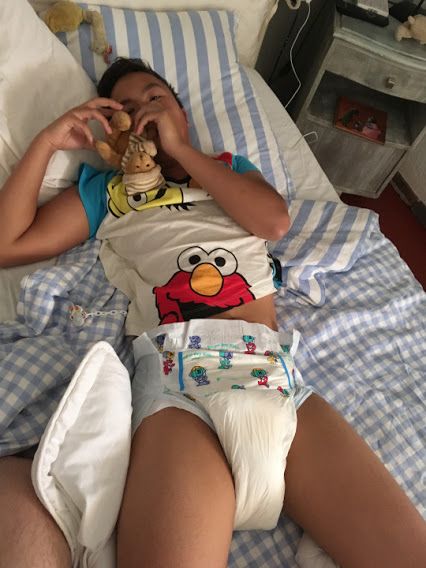 Have you ever called the Phoneamommy line, dear? Have you called any phone sex lines at all? I've talked to more than a few fellas that could answer yes to either of those questions. Mostly those that are seriously interested in the abdl lifestyle, almost all adult baby, but some diaper lovers. I have plenty of sissies and sissy babies calling as well, nervous and curious as anyone about what to do, what to talk about. I let them know that we can talk about whatever they want, it doesn't have to be sexy or kinky or humiliating right off the bat. Some calls never take that turn, ending up being little therapy sessions because a lot of these guys have never been able to talk to anyone about their desires and fetishes. It really is a lot easier to talk to someone anonymously, knowing that no one you know will find out, but you'll still be able to get a few things off your chest! So go ahead and call for your kinky phone sex whenever you're ready.
Brenda
1-888-430-2010
Click Here to chat with a phone sex Mommy!
#diaperfetish #abdl #adultbaby #abdlmommy #phonesex