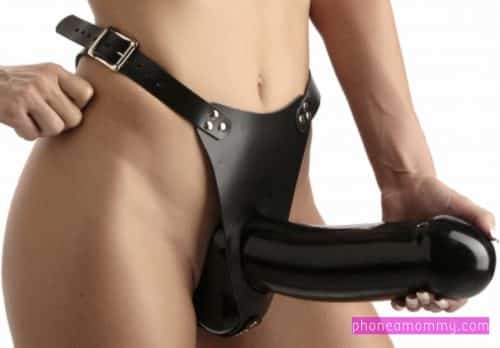 Sissy Baby Jackie stayed as still as she could, kneeling down for Aunt Brenda's inspection. Her 'Sissy Sucks' pillow was soft underneath her knees as Aunt circled around her. Jackie's abdl diaper was thick between her thighs, her frilly sissy dress so short that it barely covered the top two inches. Her pink head bow was cute, her anklet socks with bells on them were jingly, and she just hoped that Aunt Brenda decided that today was the day to start teaching her how to take Daddy's cock. She twitched a little bit when she felt a hand pressing between her shoulder blades, but a softly spoken "Take your new position" had her quickly moving, her knees still on the pillow, bending at the waist and stretching her arms out as far as they would go, her forehead pressed against the soft carpet. She was barely in place before she felt her Aunt's fingers curl into the waistband of her diaper to pull it down around her thighs. Jackie knew what she was seeing, the jeweled end of the plug that she had watched Jackie work her pussy open up with, and she couldn't hold back a moan when she felt Aunt Brenda twist the plug inside of her.
Aunt Brenda laughed. "What would you like to beg me for, Jackie? What would you like my to replace this plug with?" That was followed by an extra hard twist of the plug, and Jackie's hips jerked back and she started to beg. "Please, please, Aunt, please teach me how to take Daddy's cock, please! I want to be a dirty little girl for him, I always want to be ready to suck him off, ready for him to fuck my pussy till it's sore. Please!!" Before she could say another word, the plug was pulled out and Jackie could feel the tip of Aunt Brenda's strap on pressed against her greedy hole. She arched her back and tilted her hips back, pleading and begging even more for what she could feel, she wanted it so bad! The tip started pushing in, her pussy rim starting to stretch, and Jackie couldn't hold back a high-pitched whine while she struggled, wanting to pull away from the burn, and wanting to push back and take more of that thick dildo inside of her. Aunt Brenda grabbed hold of Jackie's hips and worked her strap on further into her pussy, inch by stretched out inch until Jackie could hear Brenda's thighs rubbing against her diaper. Then she started to pull out, and Jackie nearly started to cry, until just the tip was in and Aunt Brenda thrust back inside, making Jackie cry out in relief.  She moaned and gasped as her knees gave out, and Aunt Brenda followed her down, and kept on fucking Jackie into the floor.  She didn't even realize she was about to cum, until her whole body locked up, her clittie was squirting all over the place and she couldn't even scream any more. She was boneless and limp with pleasure, even when Aunt Brenda slowly pulled her dildo out of Jackie sore, swollen pussy. "You will be such a naughty girl for, Daddy, just like I knew you would be."
Are you ready for your ddlg training? Come over to the phoneamommy chat room anytime or call me to talk about your fantasies!
Aunt Brenda
1-888-430-2010
Click Here to chat with a phone sex mommy!
#sissybaby #ddlg #abdl #sissyabdl