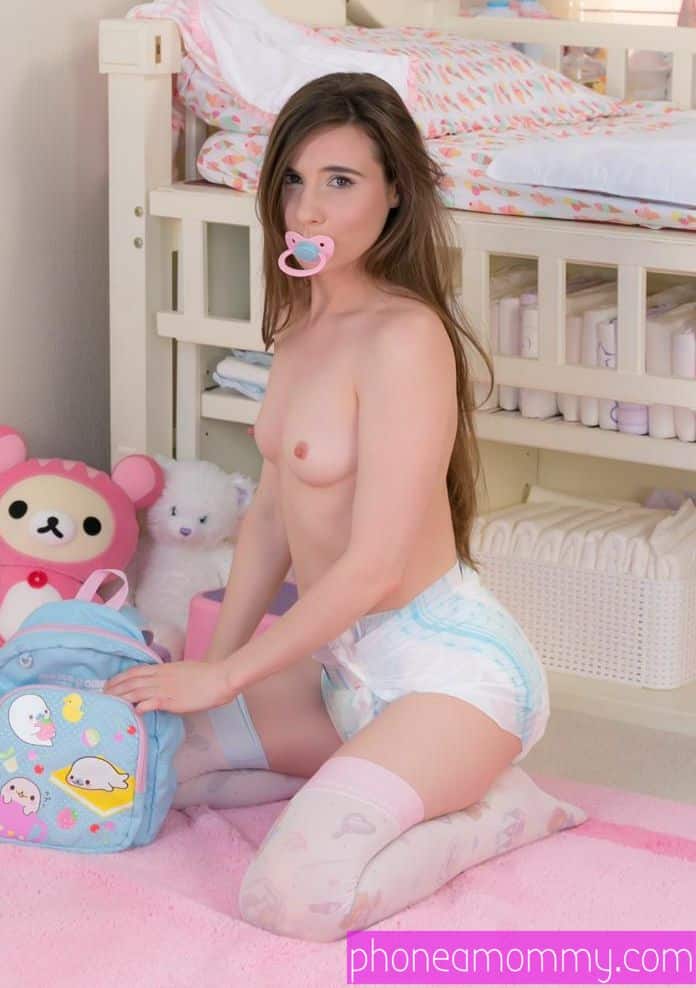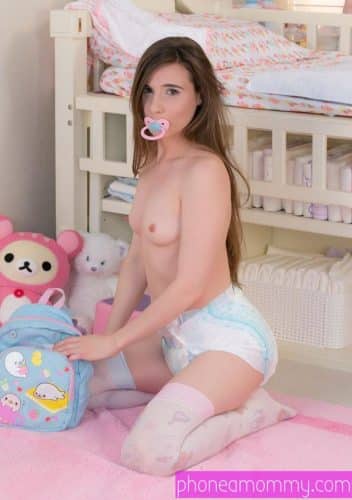 ABDL Angie has a diaper fetish that surpasses many other adult baby diaper lovers.  She really loves her diapers so much that she really gets involved with them in the creative of ways.  She loves to take her colorful Crayola markers and color her diapers.  Sometimes she colors little hearts on them and sometimes she colors her diapers with stars, triangles, circles and squares.
Then she would use creative beads to decorate her diapers and really customize every single one of them. Then after she decorated the diapers the way that she wanted and she would use a nice little baby powder body spray on the outside to make the baby scent on it be enhanced.
This is when I would take one of the beautifully decorated diapers and get her ready to be diapered. She would be so happy that she would clap and sing. I would sing along with her to various nursery rhyme songs as I prepared her to get diapered.  She was one that loves diapers so much so there was not an interest to utilize diaper humiliation as she loves diapers immensely.
For ABDL Angie it was a great time for her to exercise ageplay and be the baby that she always wanted to be. Whether she would kick up her toes or make little goo goo gaa gaa noises, she would be in her glee and be so very happy. I would tickle her toes and play footsies with her and then tickle her tummy. Then it was time to wipe her down with a warm rag and make sure that I wipe her down.
I gently passed the warm rag over her soft and pink pussy and she cooed like a little kitten. She loved the way that my wiping her down made her feel.  She would then open her legs wider to give me a fuller view of her tiny cunt lips and pussy hole.  I told her that I have to check her pussy for moisture and then I stuck my middle finger inside of her.  I poked it inside and outside of her cunt and her moans sounded like sweet melodies to my ear.
The more I finger fucked her the wetter that my finger got and it was not long until my finger was dripping with sweet pussy juices.  I took my finger out that was dripping in her sweet cunt juices and stuck it in her mouth and she sucked at it like a hungry baby sucking on a sweet tit. After she sucked my finger clean of her cunt juices, I powdered up her pussy and closed up her pretty diapers.
Then I held her close to me and pulled out my sweet breast and had her suck on it until she fell asleep with her mouth on my breast. Then I continued to rock her gently in my arms as I stared at her in her cute little diaper while she peacefully slept in my arms.
1-888-430-2010