Caught Mastubating in Your Rubber Pants!
November 18, 2018


Baby Gets Excited In His Wet Diapers
November 21, 2018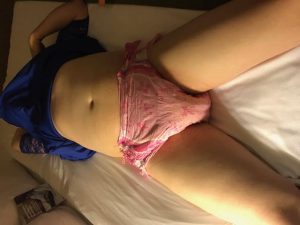 Are you a little naughty abdl? You know you are. That's why you don't go out on any dates, preferring to sit at home and fantasize about your hot neighbor, Janey, putting you in diapers.  So, you were surprised and it added even more fuel to your fire when you were scanning the local social media boards and you saw she had posted an ad that she was looking for babysitting jobs. What a dream that would be! Would you go to her home, or would she come to yours? You immediately decided yours would be better – all your   adult diapers, sleepers, and bottles are here. Plus your paddle … but she'd have to find that on her own. And best of all – your crib!  She would find this a paradise for any caregiver. You have EVERYTHING. You can imagine her putting you down on your back, leaning you back til you are staring at the ceiling, then reaching down and popping open the tapes of your crinkly disposable diaper… The caress of cool air as it is folded down. The scent of stale pee, mixed with baby powder and diaper rash cream. She would carefully wipe it all away with baby wipes from your baby wipe warmer, as you struggled not to get hard! Of course – even if you did, it's just a little stub that would only make a little bump in your new diaper. Would she feed you a bottle? Give you a bath before bedtime? You had to know! Your fingers shaking, you dialed the number. Call me for some Abdl phone Sex!
Janey
888-430-2010