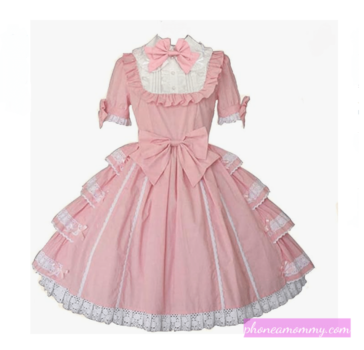 Sissy Penelope Gets A Treat!
September 27, 2023
Gregory Gets A Pretty New Babysitter
October 1, 2023
Jacob Gets Just What A Cuck Deserves!
Brenda was feeling unsatisfied with her husband, Jacob, for some time. It had quite a bit to do with how he dressed up like a sissy for her, and what kind of real man would do that? Her pussy has been bone dry around him since she first saw him in a flirty dress! One evening, Brenda came home with a strong, fit man, Claudius. Jacob swallowed dryly when he saw the man walk in. Everything about Claudius screamed alpha male, and instantly, he assumed control of the house. Jacob looked at Brenda but remained kneeling at the entrance as taught by Brenda, a glint in his eyes showing. Claudius chuckled, eyeing Jacob, and looked back at Brenda, smirking.
Brenda told Jacob to follow them to the master bedroom, where he was made to kneel by the bed and watch Claudius and Brenda make out while they both undressed. Brenda told Jacob to crawl between Claudius' legs and suck his cock until it was hard. Jacob tried to use his hands to pull down his boxers, but he didn't let him. Instead, Jacob did it gingerly with his mouth. Seeing Claudius' manhood so big, girthy, and not even fully erect yet made Jacob yearn for it. Jacob licked Claudius' cock like a dog, slobbering it before he put the tip in his mouth. He sucked on it while swirling his tongue and slowly began inching deeper. Jacob looked up at Claudius, hoping that he was pleasing him, and saw the man staring down at him, smirking. In a fast movement, Claudius grabbed Jacob's head and pushed down on it until he was balls-deep in him. He held Jacob's head in place for a few seconds, loving the panicked look on his face as he struggled to breathe, and then he pulled on his hair and laughed as Jacob coughed. "You're going to have to do better than that," said Claudius, leaning back. Jacob inched closer and started sucking on his cock again. Jacob had difficulty putting that cock inside his mouth with how hard he was getting, and he could only imagine the struggle when it was at its proudest. The bigger Claudius got inside his mouth, the harder it got to breathe, but Jacob couldn't stop savoring that big cock spreading his throat and making him gag. He wanted nothing else than to make him cum with his mouth. When Claudius was erect, he pushed Jacob away and turned to Brenda, who, through it all, was pleasuring herself. Brenda ordered Jacob to remain in the same position so he could see how a manly man fucked. Brenda and Claudius went at it like bunnies, in various positions, until they were both spent. While Brenda rested, she allowed Jacob on the bed and told him to lick her pussy clean, with it dripping in Claudius' cum. Jacob didn't hesitate and buried his face in Brenda's pussy, licking and sucking her hole until he ate all of it. Then as instructed, he licked Claudius' cock clean just as nicely. Once he finished, Brenda told him to return to the floor, and he was allowed to touch himself while the other two made fun of him.
Aunt Brenda
1-888-430-2010