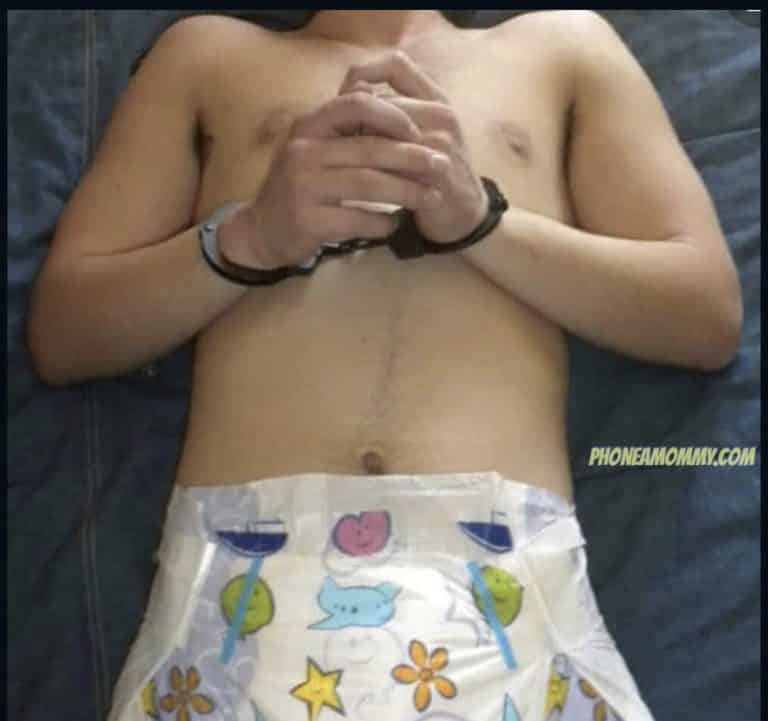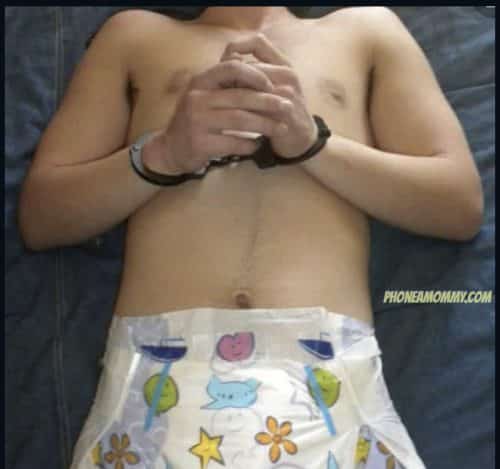 It's okay, no one will find out…I promise.
The last few weeks have been nothing but incest chat and now I think it's time to take it to the next level.  Mom and Dad will never find out, it will be our little secret.
I come into your room and softly close the door behind me.  You look so cute curled up on your side sleeping.  For the last couple of weeks all I can think about is stripping you naked and "dressing" you up.  I make my way quietly to your bedside, pulling the blankets off you and letting them fall to the floor.
Mmmm wearing nothing but your tighty whiteys, very nice.  Makes this so much easier.  I roll you tenderly over, watching your chest rise and fall with each deep breath.  I slip my fingertips under the waist band of your undies.  I shimmy them off your body, letting them fall with the blanket.
I reach under the bed where I hid a special bag of fun stuff for us.  As you continue to sleep I pull a diaper out of the bag and a few other items.  With a smile on my face I open up the soft thick diaper.  I wiggle it under your bottom and hips being careful not to wake you.
Once it's under you, I spread your legs…oh I can't help myself, I lean down and flick my tongue over your soft cock.  As soon as I taste you, my pussy starts to gush.  I sprinkle some baby powder on you then close up the diaper, making sure it's nice and snug.
I slide a strap over your diaper and I fasten your hands to your diapered waist.  I have always wanted to try diaper bondage and now I have the perfect little one.
As soon as I know you are properly tied up, I tickle you awake.  Your eyes slowly open, focusing on my face, a slow smile spreading across your face.  You realize you can't move your hands and you look down in surprise.  Mmhmm that's right baby brother, we are going to have a little fun.
I begin to undress, sliding my nightie to the floor, stepping up onto the bed.  Your eyes get even wider when you see my naked body, hard nipples and wet pussy.  I straddle your diapered cock and lower my dripping pussy to sit on you and your diaper.  As soon as I settle on top of you, my back arches and I hiss out with pleasure.
Oh yes little brother, we are going to have a little fun.  I start grinding and rocking against you and your diapered cock.  I feel your hips start humping up against my sensitive pussy, with an intense shudder I squirt all over your diaper.
Once I catch my breath, I slide my hand into the top of your diaper.  My fingers brush against your hard throbbing cock, and you jerk against me.
For more ABDL sex details and to have your own naughty fun give Candy a call ASAP!
1-888-430-2010
Click Adult Chat to chat with a ABDL Stacey
#abdlsex #incestchat #diaperbondage