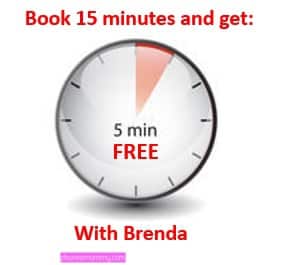 Marie, my new submissive abdl girl gave me a call on the weekend.  She was extremely nervous at first, but loosened up after a few minutes as she stated that she felt "nice" after grabbing a few sips of her cherry wine cooler.
She had been with a dominant male for years and always felt that there was a void; something was missing from the relationship. For the first time in her life she wanted a change and was interested in a mommy dominant as opposed to a daddy dominant.
The life of a ddlg no longer was of interest to her because the nurturing demeanor of a mommy – who could also at times when it was needed – be stern and strict, was what she craved, wanted, needed and desired.
She shared some fantasies and fetishes with me as we spoke over the phone. It was her first time calling phone a mommy and I knew after we spoke, that it would not be her last. She loved my voice as she stated that it was very sexy, seductive and commanding and she was prepared to do whatever I asked.
She wanted to worship me as her new mommy and she made sure to let me know that she was naughty for the day as she had spewed profanities at a cabbie earlier in the day and got out of his car without paying him.
She felt bad about it and knew that the guilt she felt would not go away, no matter how hard she tried. I told her that I will have to punish her and she ought to completely undress get on her knees to await my command.
She disrobed, got on her knees and placed her cell on speakerphone in order for her to have her hands free to do with whatever I requested. She was told to spank her bottom repeatedly until it stung and had a throbbing effect afterwards.  I knew when her hands were tired and her voice was labored and as she panted over the phone attempting to catch her breath.
She had done enough, I was satisfied with the punishment that I gave her and now it was time for pleasure to begin. I told her to remain on the floor and get a mirror and place it between her legs that should be spread and she should describe her pussy in full detail to me.
She followed my instructions and she separated her legs and her pussy lips and described her cunt as bald, wet, pretty, pink and sweet.  Her outer lips were very small and her inner pink lips spilled out as delicate flower petals while her tiny clitoris remained hidden under its hood.
I made her rub her clit until it was hard and her cunt became wetter with every stroke.  She was getting so aroused that I could imagine the heat that was emanating from her body as her temperature rose.  "Stick your fingers, at least three of them in your wet pussy and fuck yourself for me," is what I told her to do – and as a good submissive she did.
She begged me, "please mommy, do I have permission to cum, I am really near and I can't hold it anymore – may I please?" I purposely took my time to answer, in order to extend her wait in order for me to hear her plead and beg some more. And after I was satisfied with her groveling and begging, I told her to cum and with much happiness – she did.
Don't you want to enjoy what she just did? Then give Brenda a call right away. For this week – if you call for 15 minutes, you will get 5 minutes free.
Brenda
1-888-430-2010