Cuddle Time With Mommy Mimi!
November 5, 2018


Sissy Hypnosis Lessons!
November 6, 2018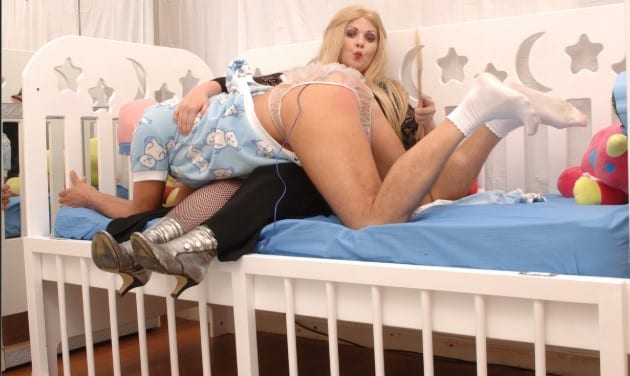 He was bored, and that was his undoing. He had done all the regular ABDL Stacey stuff … bottle fed, diapers, using his diapers, sleeping in a crib, and even a spanking. A recent paid Domme Mommy even put him on a changing table right in front of a large window to have his diaper changed, and left the curtains and blinds in the nursery wide open when she put him in his crib to nap – but he knew hardly anybody walked past the house. Once in awhile a neighbor walking a dog, and even they rarely looked toward the house. So he told this new " Adult babysitter" that. She offered to spank him with the windows open, which raised his interest a LITTLE bit at least. But … was it enough? "Well, I can think of a lot more if you're really wanting to raise things a level…" Babysitter Jenna told him. "But your interview didn't really say you wanted to go that far…" The interview had amused her. She answered an ad, thinking it was for an actual child babysitting job. He had given her a runaround for a few minutes, but finally ended up admitting that the "baby" was really himself, preferring to be treated completely like an infant under her care. Call me for some Abdl Phone Sex!
Jenna
888-430-2010
Or click HERE to chat with a Phone Sex mommy!
#abdlsitter #abdlphonesex #abdlstory