Stinky, Smelly Diapers!
June 16, 2019


Abdl's Forced To Wear Diapers
June 20, 2019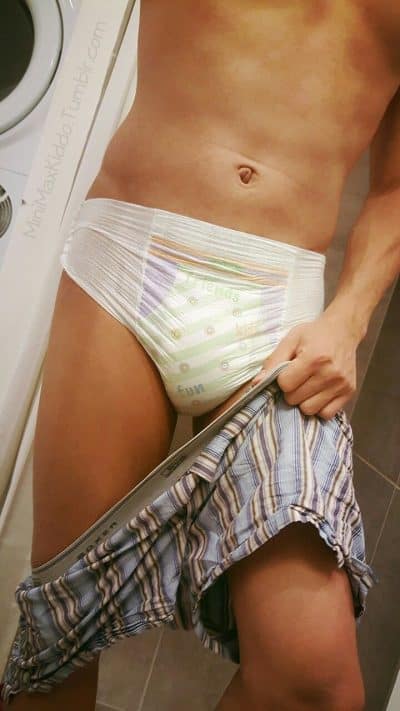 Did you think that I was joking about the diapers earlier this morning? Why on earth would I joke about something like that? My boyfriend having to be put back in diapers should be funny for me? Ex-boyfriend would be more accurate right now, though. You can't expect me to be with someone that has to wear adult baby diapers! I mean, you've got two very heavy strikes against you. The small penis I was willing to work with you about, even though you have no idea how many times I had to hold back my laughter. That was bad enough on its own, but then you actually wet the bed last night. I woke up to find my boyfriend, whom I though was a full-grown adult(tiny cock aside), laying in a cold puddle of his own piss! That is unacceptable, and I will knot have a boyfriend that pees himself! Good thing for you though is that I still think you're cute. You have a baby dick right along with a baby's bladder control, so it seems perfect for you to be wearing baby diapers. No more sex for you, you might not even be good enough for me to allow you to hump those comfy diapers until you made sticky cummies in them! You are going to be my good little cuckold diaper boy, made to watch from the corner while I get fucked properly by whatever new boyfriend I may have! You love this scenario, so go on and call me for diaper fetish phone sex to tell me how much!
Tawny
1-888-430-2010
Click Here to chat with a phone sex Mommy!
#femdom #cuckold #abdldiaper