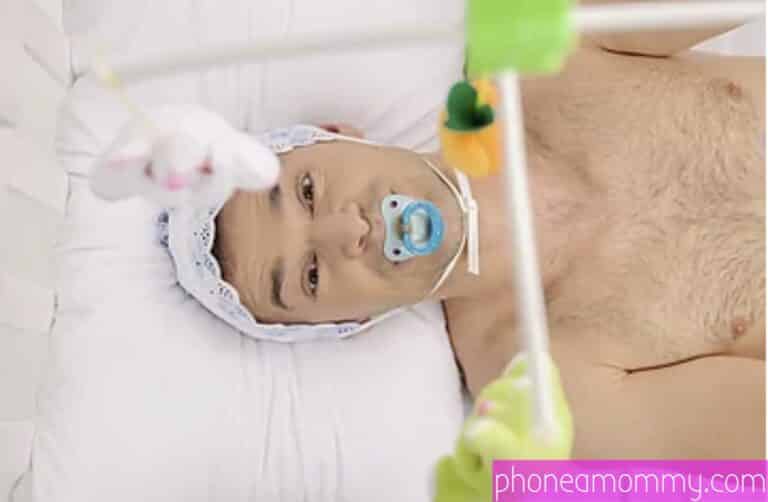 Abdl age regression is what I know that Geoffrey needs.  There are just so many signs that he gives off that tells me that this is right up his alley.  He pretends to be an adult that has his life together, but I know better.  The part of him that he shows to me is his representative and it is not the true part of him.  I see right through the smoke screen that he displays to me when we interact and I am not going to wait any longer for him to reveal his true self to me.  I invited him over to dinner tonight and he showed up with a bouquet of roses.  I thought that they were very nice, yet – they are still a part of the smoke screen that he gives to me.  I had him sit at the dinner table in order for him to have the dinner that I prepared and he waited patiently.  I went to the kitchen and retrieved my dinner which was seared salmon, with steamed vegetables, with quinoa. I also placed a glass of wine at the side of my dinner.
He glanced over and saw what I was having and he smiled and said that it looked delicious.  I replied to him and said thank you, but this is my dinner and not yours.  You wont be having salmon for dinner tonight. He gave me a puzzled look and said, "I don't understand.  I thought that you invited me over for dinner." I said to him, "I did, but your dinner is ready now – I will get it from the kitchen." I walked to the kitchen and took a baby bottle out from the microwave and walked over to him and placed it in front of him while I took a bib that read, "Mommy's Little Stinker" on it and attempted to place it around his head.  He protested loudly, "What are you doing, Brenda? What has gotten into you?" I said, "It is time to give up the jig, I know that you are craving abdl age regression."
He denied that he wanted to have anything to do with age regression and he bolted from the table and raced to the front door.  He tried to leave but he realized that the door was locked.  He tried to look around for other way to exit, but realized that there was no way out.  He started to beg and plead with me to let him go and I told him that he won't be going anyway until I decided.  He saw that I was holding the baby bottle that contained milk in my hand and he begged me not to let him drink from it.
He tried to convince himself that he was an adult and I simply laughed at him.  I told him, "You are a baby and if you don't want to acknowledge and admit this – we can end up doing this the hard way, instead of the easy way." His eyes filled up with tears and he fell to his knees and begged me not to turn him into a baby and I told him that he already was one. I told him that I have no problem forcing the baby bottle down his throat and making him suck all of he milk out of him and he finally admitted to me that he wanted to be age regressed.
I made him follow me to the couch when he laid his head in my lap and he opened his mouth and drank from the baby bottle.  He told me that he was sorry for all of the difficulties earlier and he would love it if I were to nurture and love him as a baby.  I placed the bottle on the floor and took my breast out and placed the nipple to his mouth and made him suck it, passionately.  When he was finished being comforted, I told him that I had to put him in diapers and change him out of his big boy clothes and he complied.
I put him in cloth diapers with duckie pins for tabs and gave him a pacifier.  He started smiling and rolling around the bed like an infant and would coo and purposely drool on himself. I told him that he is now officially my baby and he will regress willingly from now on, there will be no need for me to instill forced age regression on him and he agreed. Afterwards, I surprised him with an adult crib which he loved and he was so happy that he fell asleep with his paci in his mouth.
You need to be age regressed also, so call me now.  I am Aunt Brenda and I will age regress you and make you feel like the special baby that you are.  Call me now at 1-888-430-2010 and let us play.
1-888-430-2010
Click Here to chat with a phone sex mommy!
#ab/dl #abdl #ageplay #phoneamommy #phonesexroleplay #ageregressed #ageregression #abdlmommy #phonesex #adultbabydiaperlover #infantilism #diaperfetish #adultbaby #clothdiaperfetish #diapered #diaperboy #forcedageregression #MILF