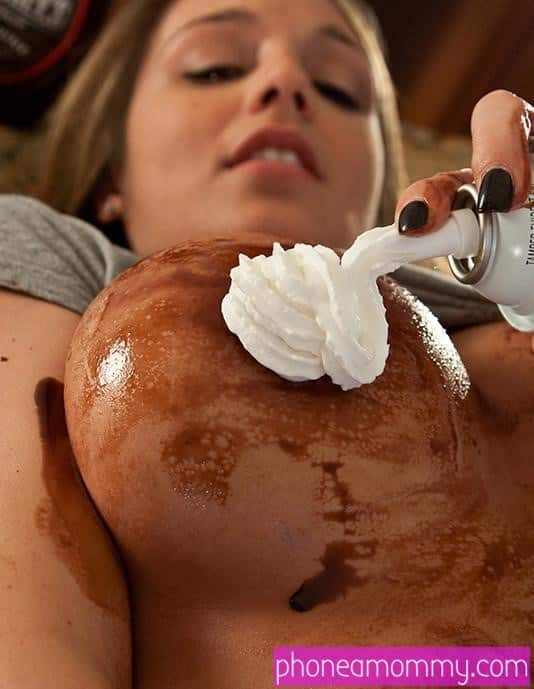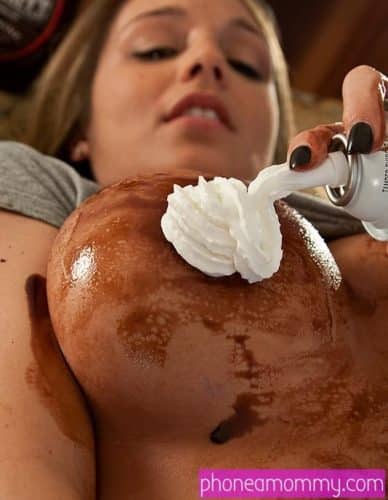 Chocolate and whipped cream along with strawberries is what my abdl girl, Desiree had on her body. I decorated her with it and told her that she was going to be my little submissive muse.  I enjoy placing food items on her because she has a delicious body and eating things off of her body is one of my most favorite past times.
I enjoy taking my time to explore her tits with my tongue and make miniature circles around each areola.  She tends to be so ticklish there that she usually twitches and squirms every time I savor her delicious body.  I took a strawberry in my mouth and placed it in hers and she bit the tip off and chewed it off.
Then I ate the remainder of the strawberry that was in my mouth and the I tongue kissed her for what felt like hours.  Our wet and slimy tongues did a seductive dance in each others' mouths and it was marvelous.  I swallowed her tongue's wetness and she swallowed mine and it was beautiful.
I am wet now, just eating her made my pussy so hot.  She is my muse, my model, my submissive, my abdl and her purpose in life is for my utmost pleasure.  I spread her legs wide and notice her sweet pussy looking back at me, her inner lips peak out and call me to suck them.  I reached in and buried my face in the middle of her crotch and saw a pretty pussy staring back at me and I pounced on it and started to suck every bit of contents out of her sweet, delicate and tender cunt.  Her pussy tasted like a sweet treat, then she wiped some chocolate and whipped cream on her finger and rubbed it on her clit and I sucked it like it was nobody's business.  What a cunt? Yummy, delicious and nutritious.
I turned her over for ass play and stuck my finger in her ass and began to finger fuck her asshole.  In and out I pumped my fingers into her pretty, pink puckered asshole. I loved the way that she tensed up her asshole to tried and trap my finger in there and I would fuck her asshole with my finger harder. I pumped it in and out until it trapped my knuckles outside of her ass hole and her ass pegs would jiggle with every thrust.
After I finger fucked Desiree's  asshole, I notice that there was fecal debris on my finger and instead of wasting a wet wipe to clean it, I decided to put it in her mouth instead in order for her to suck it off.  She was such a good sport, a willing participant in any and everything that I decided that I was going to do with her; and this is one of the reasons why she is my favorite submissive to play with.  Who would believe that this abdlgirl – formerly ddlg would be the perfect little nasty toy to lay in bed and play with.
Do you like that story and want us to create magic ourselves? Then give Tawny a call at phoneamommy right away.
1-888-430-2010
Click Here to chat with a phone sex mommy!
#abdl #adultbaby #ddlg#eroticphonesex #hotphonesex #mommyfucksme #phoneamommy #daddyslittlegirl #ab/dl #roleplay