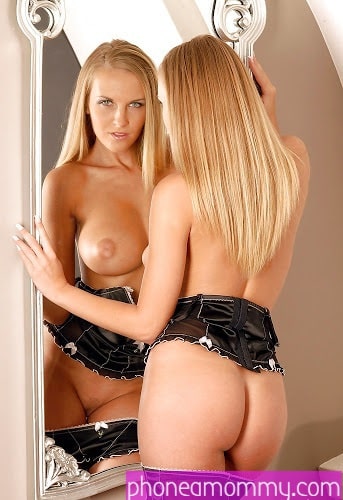 I like to play fair, so every now and then I would play the game of you lend me yours and I will lend you mine. Now, this is not the typical game of borrowing sugar or salt from a neighbor.  This is a game of swap in which I lend you my submissive and you lend me yours.  I think that everyone should try that game every once in a while to keep things fresh and to spice things up.  It is good for all involved because it opens up a whole new world of experiencing someone new with someone that the dominant trusts.  This way, all of the rules and boundaries that should not be crossed are discussed beforehand to make sure that there are no misunderstandings and everyone involved are on the same page.
I have a long time friend from my college days name Logan, and he has a beautiful, loyal and faithful ddlg name Dina for the past 5 years who has been totally dedicated to him.  She is his daddy diaper little girl and also his very submissive secretary, cook, cleaner, researcher etc.  She does absolutely everything for him and she cannot survive one day without him or she will lose her mind.  He wanted to change that up to see how far her dedication would do if he instructed her to play with someone else.  Of course, just like a spoiled brat and an attention seeking baby with a temper tantrum she tried to show some level of independence and started to protest.
Logan the dominant had to remind her that her very existence is for his pleasure and gratification and not hers.  She almost got lost in her emotions a bit so he had to bring her back down to reality and to remind her that her pussy, ass, mouth, tits, mind, body and soul is his and not hers.  She understood and she arrived at my home early this morning just in time for breakfast.  Likewise, my adult baby diaper lover name Harry was also sent over to Logan's house the same time that Dina arrived by mine.
I instructed Dina to disrobe and she did, as her entire time spent with me she would have to be naked.  She was instructed to make me a healthy breakfast and hand to get on her hands and knee while I ate in order for me to use her back as my foot rest. Her huge tits hung from her body as giant mangoes swaying from trees and her creamy body looked eager and ripe for the picking.
After I finished my steel oats breakfast with blueberries, a nut medley, almond milk and agave – I told her that I want her t entertain me.  She retrieved the remote without asking me, foolishly assuming that I wanted to watch television and I informed her of how silly and assumptive that she was and she apologized and looked at me with a blank stare.  I told her that she is going to be the entertainment and that she should please my eyes with what I would like to see, using her body as the platform.
She did not hesitate to get on her back on the cold floor, spread her legs and start playing with her bald and tight pussy. Oh what a sight is was to see her spread-eagled while she finger fucked herself all for my entertainment, satisfaction and pleasure.  Her pussy was creamy and we and it made a slurping noise every time she would pound her fingers inside and outside of her sweet twat.  She was instructed not to cum or else she would be severely punished and without warning the little horny abdl bitch came.
I got up and walked behind her and I spanked her ass as hard as I can with all of my might and he wailed out a loud shriek.  It as painful as I saw my fingerprints outlined in red on her ass cheek.  I was pleased that my hand was like a swift belt and I decided that today she was going to have the joy and pleasure of having her creamy white body adorned and decorated with the sting of my palm. So, I continued spanking her repeatedly – the tears raced down her eyes like a horse on a racetrack and they were hitting the floor with tiny droplets.
Her nose became snotty and her body began to shiver.  All of this was happening when her cum streamed down her legs.  I reminded her that in the game of life there are those who are going to be on top and there are those that are going to be on the bottom and today, forever and always – she will be on the bottom.  And her bottom will be spanked until I decide that I am satisfied.
She nodded weakly and I viciously spanked ass cheeks her for an hour more and then I told her to go into the shower and wash herself up. Every time she washed her body and she reached her ass she would moan in pain and that was a reminder of the importance of listening and the consequences of what happens when you don't.
Afterwards, I told her to get dressed, I then called her a taxi and returned her to Logan and he called me to thank me and to request that he keep my adult baby diaper lover name Harry for the weekend in order for him to fuck him in the ass while Dina watched and I told him he could.
Did you enjoy that story? I am sure that you did and there are plenty more hot and sexy stories where those came from – along with some erotic role-play that we can indulge in.  So, hesitate no further and pick up the phone and call phoneamommy and let's get it on.  Ask for Scarlet and let's have a fun ride.  I am ready and waiting – are you?
1-888-430-2010
Click Here to chat with a phone sex mommy!
#abdl #adultbabydiaperlover #phoneamommy #masturbation #daddydiaperlittlegirl #abdlmommy #adultbaby #ddlg #phoneamommy #phonesex #dommymommy #ageplay #domination #abdlroleplay