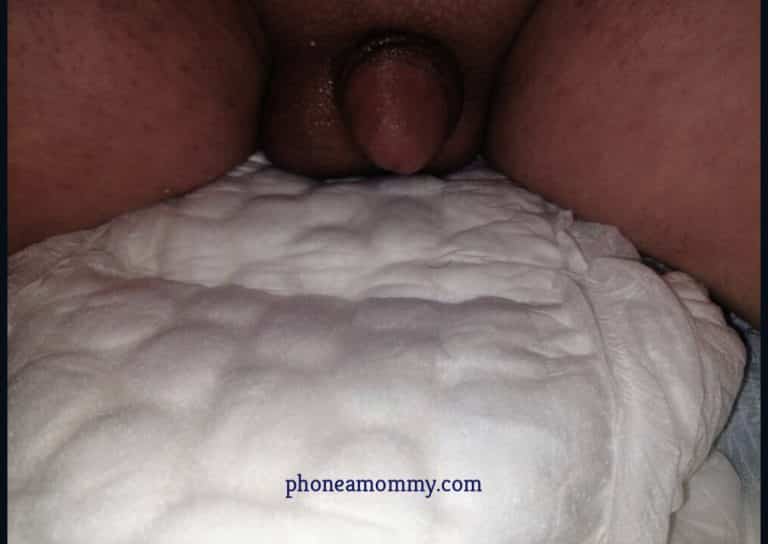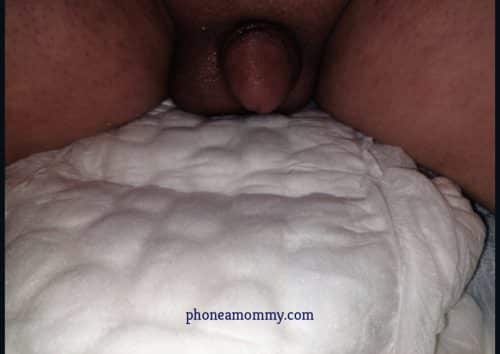 Mommy knows all about your diaper fetish and mommy can't wait to baby you and take care of all your diaper needs.  Mommy has been secretly stocking up on diapers ever since she noticed your little kinky quirk.  Mommy has everything a diapered adult baby needs…baby wipes, baby powder, diaper ointment and of course lots of cute diapers.
Diapers makes sense for someone with such a tiny little peepee.  That cute little pickle is perfect for pampers.  Can you imagine the diaper humiliation if everyone else knew about your dinky dingy?  That not only do you enjoy wearing diapers and using them but that you also have a baby sized weenie.
Mommy can only smile and giggle when she thinks about how you will soon be mommy's little diapered baby and you will belong to mommy.  Mommy will be able to do anything she wants to you, from diapers to dress up and showing you off.  Then there will be no doubt in anyone's mind that you are a pathetic little adult baby that needs a mommy to take care of you properly.
With ageplay, mommy gets to have a sweet baby to take care of again.  A little one to bathe, to diaper, to play with.  Mommy will definitely be busy making sure that baby is diapered and happy.  A happy baby makes for a happy mommy.  Mommy Candy will snuggle and cuddle and enjoy every moment with you.
Mommy will give her adult baby a nice warm bubble bath, making sure baby is cleaned completely and nice and smooth as a baby should be.  Then once mommy dries your cute naked body off, mommy will lay you down and rub baby lotion all over your trembling body.  Now it's time for that thick soft diaper to be slid under your little bottom.  The crinkle of the diaper makes both mommy and baby smile.
Mommy poofs the baby powder, making you laugh as I rub the powder between your cheeks, under your little balls and all around that adorable peepee.  Once your covered in a nice thick coating of powder, mommy spreads your thighs.  Mommy starts to close up your diaper, seeing your little peepee twitch and throb.  One good thing about a little winky , is that mommy can still close up your diaper with no problem.
And no one would ever know that someone had an excited peepee closed up in that thick diaper.  Or that the silky powder rubbing against that freshly shaved diaper area, makes that peepee drip constantly.  Mommy will enjoy teasing you through your diaper, making you squirm and whimper, as mommy squeezes and rubs your diapered crotch.  Your little hips moving as you try to hump against mommy's hand.
Tsk tsk naughty boy, mommy decides when you will explode for mommy.  Mommy removes her hand from your diaper, seeing the look of sadness cross your face.  Awww poor baby!
If you would like to be mommy's special baby and make stickies for mommy, then you will have to be a good baby and do as you are told.
1-888-430-2010
Click here to play with an ABDL Stacey
#diaperhumiliation #diaperplay #diaperboy #ageplay #diaperfetish