Breath Play with Dommy Mommy Scarlet and Son
November 22, 2020


Mommy Can't Stop Lactating!
November 22, 2020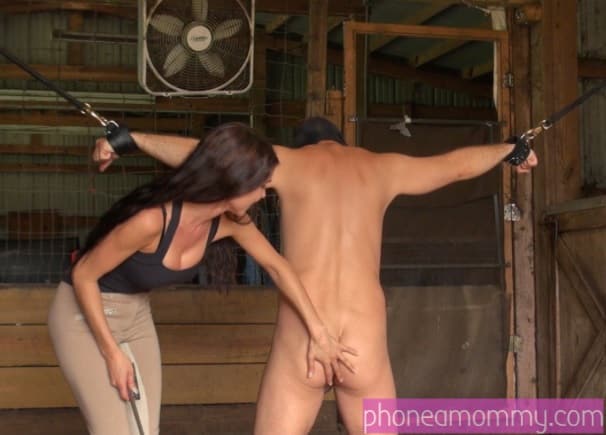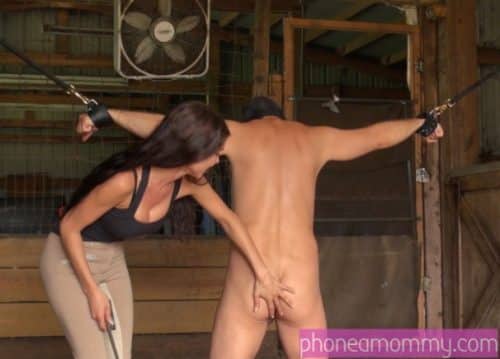 It's Spanksgiving, so bend over bitch! What did you think was going to happen today when you saw all of the trimmings and the food in the kitchen?  Did you falsely assume that it was going to be a typical traditional and conventional holiday? Not at Dommy Mommy Scarlet's house.   Now that I have you bent over the couch, naked I want you to arch your back so that your bottom sticks up in direct view of me so that I can reach over and spank your bottom with the first lash to shock it into submission. I felt your soft and tender bottom meat jiggle under the lash of my bare hand and I knew that this was only the beginning and that much more of it will be on the way. Now that you experienced the first lash, it is time for me to continue spanking you on alternating ass cheeks with each lash harder than the next.  Your bottom is going to be marked up with my hand print and I won't stop even after your cheeks turn cherry red!  Don't you flinch, move, yelp or scream as you are to remain there bent over on your knees while you take this holiday punishment. Reaching behind you and shoving your face into the couch while you gasp for air is such a turn on for me. Now that you have the bottom the color of an apple with welts all over it of my hand, it is time for me to continue to part two.  My thick leather paddle with the spikes is what I will bestow upon you next. Over and over again I hit your bottom and little parts of the spikes enter your ass meat.  I keep doing it over and over again until your bottom was saturated with temporary bloody holes and you attempt to hold in your tears to be a good submissive for me but they streamed down your eyes like a miniature waterfall.  I see your agony and I understand your pain but both of us know that I am not finished with you, not in the least bit.  I then reach over to the coffee table and take a spray bottle in my hand and you exhale a sigh of relief, falsely believing that it was water to soothe your battered backside – but it was not.  I filled the spray bottle with alcohol and you realize this when you feel the sting on your ass after I sprayed it.  I then take my bare hand and rub the alcohol into your ass pegs and you are absolutely traumatized by the intensity of the burn.  Then I spread your cheeks and let you know that it is time for you to be stuffed and I push in my favorite dildo inside of the tight asshole of your abused and tortured asshole. Dommy Mommy Scarlet is providing the stuffing fo Spanksgiving and it is a hot pink ten inch dildo that will anally fuck you  until you cannot take it anymore. You beg and plead for me to stop and with no remorse, no hesitation and no mercy, I continue to brutalize your bottom and I remind you that own it, just as  own you and it belongs to no one else but me. As a humble and obedient adult baby you nod in agreement and with that, I pull out my dildo from you asshole and put it in your mouth and directed you to suck and lick and make sure that you cleaned it all off with your tongue and you did.
It's time for you to call Dommy Mommy Scarlet for your Spanksgiving spanking special – you will get 3 free minutes so don't hesitate.  Pick up the phone and dial me right now.
Scarlet
1-888-430-2010