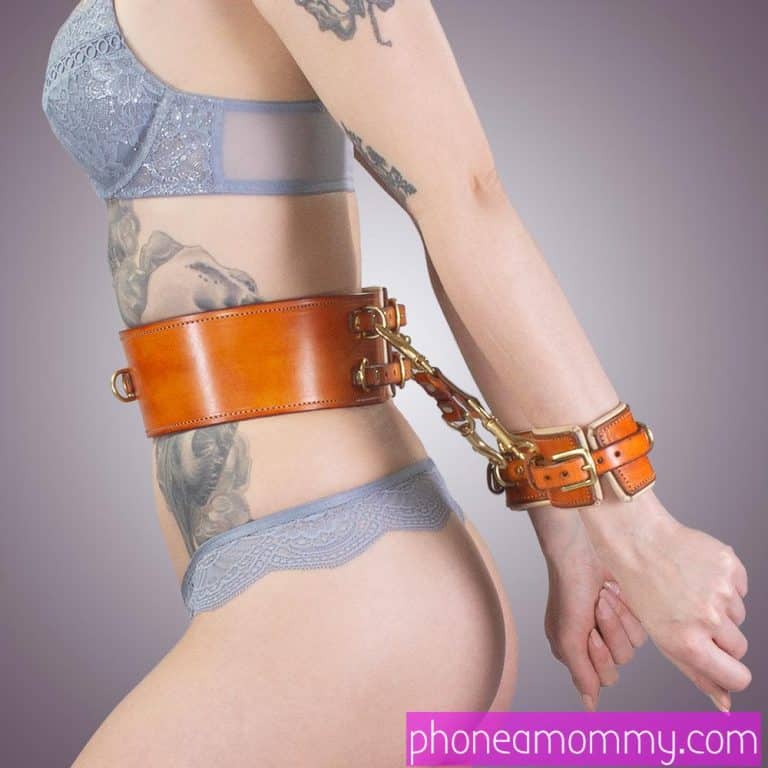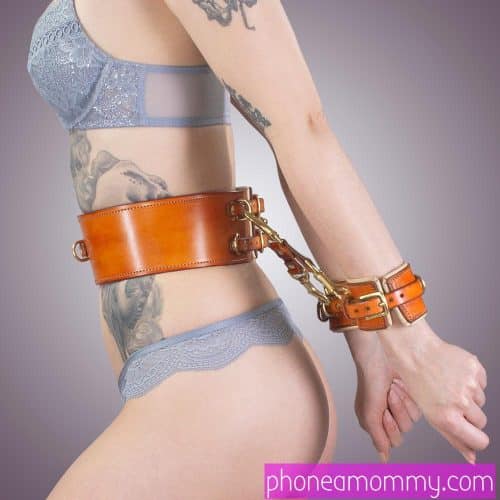 After a few minutes of ABDL chat and signing a lengthy non-disclosure agreement for me for my job posting for a secretary, Catherina started her role working for me.  I picked her for the role because she was delicate, soft spoken, cute and submissive.  She was desperate for a position and stated that she would do anything for the job and I made sure to take full advantage of her situation. She had no family or friends in her life which means that she would avail herself to me 24 hours a day, 7 days a week all year long.  This is exactly the type of girl that I have been looking for. I told her that it was a non-conventional position and she was aware and knew what she signed up for. There was nothing that would be off limits.  There will be many days of restraints some how or the other from diaper bondage to harness restraints and she was not allowed to ever complain but she must grin ad bear it. Her duties for the day were to be my submissive and do whatever I told her to and when I did not need her services for the day, for hours she will be bound and tied in nothing but her bra and panty.
She will also have to wear a open mouth harness at all times and when she is not fast enough to retrieve me anything, it will be pulled and tugged by me. I tied her up also in orange padded waist harness and cuffs and directed her to sit at my feet as I was ready to use the bathroom. I made sure that her mouth which was already open from the open mouth harness was fixated properly under me.
I squatted over her face and peeled open my pussy lips through my crotchless red lace panties and pressed against her lips and released my piss into her mouth.  She drank my golden nectar for several minutes without complaint and it filled her belly where it was obvious that it was protruding.
She sat there quietly until I needed her services and I made a few phone calls and ignored her while she patiently sat on the floor.  Just because I wanted to, because I had to dial into the meetings for myself, it was fitting that Catherin be punished. I retrieved my paddle from my desk and told her it was time for her punishment.
She bent over and pressed her face against the floor with her ass in the air and I spanked it over and over again.  She took the spanking like a champion and did not move or flinch when I punished her.  I was so very pleased with her that I told her I have a special treat for her.  Little did she know what was coming next when she saw me holding the can of chocolate whip cream in my hand.
She probably assumed that it was going to go on a special dessert, but instead I sprayed it inside of my asshole.  I filled up half of the can in my ass and told her to open her mouth as I shit it out all in her mouth.
She swallowed all of it down and I wiped the remaining residue off with a warm washcloth and I had her remain sitting on the floor on her knees for the remainder of the day while I took the rest of my phone sex calls which included incest chat, brown showers, golden showers, forced masturbation, diaper changes and forced feminization.
Scarlet
1-888-430-2010