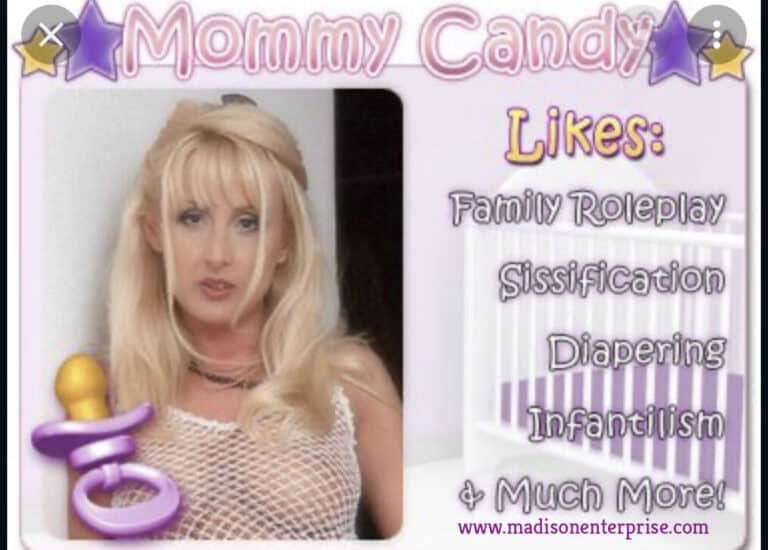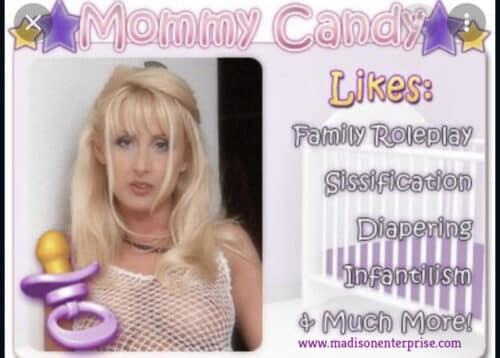 Mommy knows you have been thinking naughty thoughts about her.  Mommy can see it in your eyes, not to mention that hard cock every time mommy is around.  How about we start slow?  Mommy doesn't want to scare you.  Since Halloween is coming up, mommy has the perfect costume for you.  Mommy will strip you down and make you her little baby for the night.
Gives mommy an excuse to strip you naked and then lay you down and slowly diaper you up.  Mommy will rub you all over with baby lotion, then lift your legs into the air and slide a soft thick diaper under your cute little butt.  Then mommy will very slowly rub baby powder all over your bottom, between your cheeks and all over that hard peepee and those full balls.
Now mommy doesn't want you to be uncomfortable when we go out trick or treating, and that hard peepee looks like it needs some relief.  Mommy wraps her hand around your hard throbbing cock and starts to squeeze, sliding her hand up and down.  Mommy hears you gasp and sees you close your eyes.
Soon your hips start to move as you hump against mommy's hand.  Mommy starts moving her fist up and down faster, pumping that hard peepee until it starts to drip.  Mommy squeezes harder and watches as pre-cum dribbles from your glistening cock head.  Mommy smiles and then leans down and flicks her tongue over your gooey slit.
Causing you to jump and your eyes to fly open.  Just in time to see mommy open her mouth and wrap her lips around your dribbling dick.  You moan and thrust up, trying to make mommy take more of your throbbing thickness.  Mommy laughs and continues to just suck on the tip.
After this you will definitely become a diaper lover, begging mommy to strip you and diaper you.  Hoping mommy will play with your peepee and help you make sticky cummies.  Mommy just loves watching you get so excited you can't control yourself or your cock.
Mommy's mind wanders a little as she thinks about what a good diaper baby you will make.  Until she hears your loud groan and notices your legs straightening and your toes curling.  Oh soon, very soon that peepee is going to explode and fill mommy's mouth with warm yummy cum.
Mommy starts sucking harder, moving her mouth up and down the length of your shaft.  Mommy takes all your cock deep into her mouth and throat and slides her tongue over those heavy balls.  As soon as mommy touches her wet tongue to your sack, your balls tighten and a gush of sticky jizz squirts out and fills mommy's mouth.
Mmmmm so good.  Mommy will make all your fantasies come true.  Call Mommy Candy and dabble in a little incest phone sex.  Call anytime and enjoy some mommy roleplay.  And so much more.  Mommy will help you experience any and all fetishes.  Anything you desire, just call mommy…
1-888-430-2010
Click here to chat with a ABDL Stacey
#diaperlover #incestphonesex #mommyroleplay #fetishroleplay