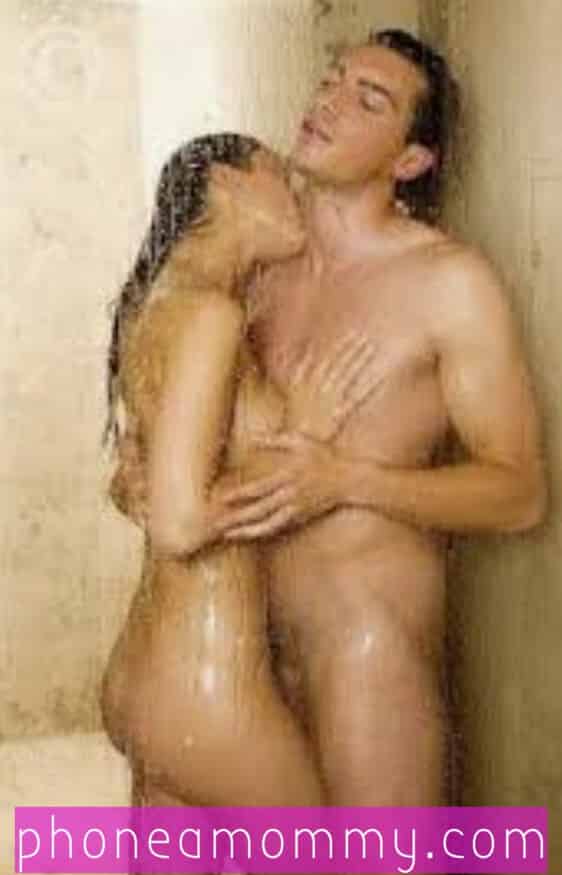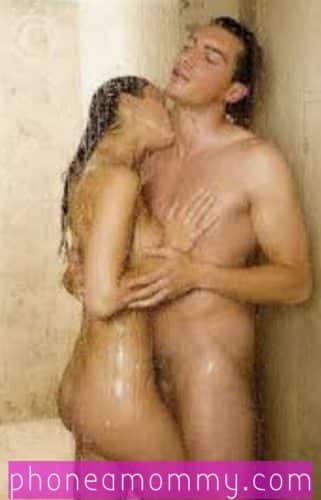 My ABDL boy is not feeling well and he is so miserable and sad.  He has been running a fever all night and he has been sweating all through the night.  I need to take care of my baby, he needs my nurturing and sweet love.  There is no sweeter love than the love of Mommy Tawny.
I decided to take him into the shower with me so he could be washed clean in a cool shower to have his body be cooled down.  As I turned on the shower it splashed on both of our bodies and I lathered his back up, his arms, his stomach and his genitals.  I told myself that it is best to take my time on his penis and his balls so I rubbed the soap suds into it and his flaccid cock grew larger in my wet hands.
Massaging his shaved balls felt so good and he enjoyed the feeling so much that I did not want to stop.   I moved my hands underneath the cock and I circled back to the balls and I held them in my hands.  I looked into his eyes and with my hands on his privates I moved my naked body closer to his and I pressed my firm and supple tits up against his chest.  My nipples hardened and my pussy creamed with lust.
I moved my hands around his back and hugged him as the shower beat its raindrops against our naked bodies.  I held his face with my hands and directed his mouth to my wet tits so he could suck them both. As he sucked my puffy nipples, they hardened in my mouth. He continued to suck on my tits as the shower drops beat both of our bodies.  I then took his finger and had him wash my bald pussy by using his hand as my personal wash rag.
The palm of my adult baby diaper lover slowly glided back on forth on my slimy cunt.  He took his thumb and pressed it against my clit and it hardened like the tip of a pencil eraser.  My pussy quivered and his cock remained as hard as can be.  I knew that he needed to cum because he was not well and a cool shower and some of my sweet pussy is what the remedy will be for him.
After the soap suds were washed off of me and my pussy was fresh and clean I put his mouth there and he drank my water splashed cunt like it was his last drink. I felt his tongue go inside and out of me repeatedly and I held on to the railing of the shower and squatted over his mouth.
I spread my ass cheeks wide and moved it to his face where he also ate me voraciously as well.  He stuck his tongue inside and outside of my ass hole and I pinched my nipples at the same time.  It took a few minutes for me to cum and I creamed all in my mouth and over his face. I asked him if he feels a little better and he said that he did.
I know that the remedy for my diaper lover is my cunt and he knows it too.  A little Tawny "medicine" always does the trick.
Tawny
1-888-430-2010