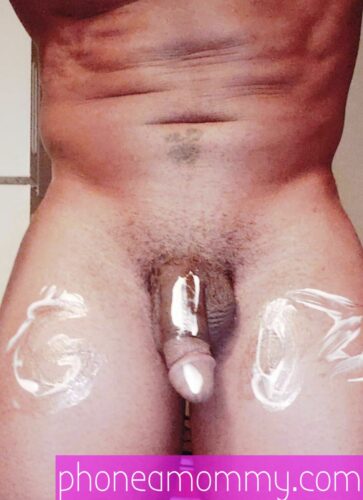 My mother sex is the best sex, I don't care who wants to challenge that.  I am confident about it and I am not cocky.  I treat my adult baby as an entire person so when we have mommy sex it is not just what is seen above the surface but rather what is underneath as well. I am so in tuned with my adult baby diaper lover that just by looking in his eyes, I can tell exactly what he wants. I mean, common sense would dictate that if I am looking into his eyes and I smell a wet diaper, it obviously means that he needs to be changed.
Why would he want to remain in a droopy and full diaper if he did not have to? When he has been disciplined by me, he has confessed that his baby pee pee got a little hard when I pulled down his diaper and placed him over my knees to spank him.  I know that he secretly likes every single bit of it so I make sure to lay it on thick with the spanking; no small taps but something serious enough to leave an imprint on his buttocks.  And when he is good – the best mother sex is what he experiences with me.  He loves ice-cream and so do I, so I will take my warm and wet mouth and lick the hell out of an ice-cream on a cone and when it starts to get drippy and start to melt, I would pull the tabs off of his diaper and pour some on his cock and his balls.
The coldness of the ice-cream would be a shock to his genitals but that is when my warm mouth swoops down on his cock and his balls and suck him all up.  I would take take my time to twirl his tongue around in circles so very slowly around his prick and testicles and he would hump his hips up to make sure that I can deep throat his cock while I suck it when he is partially covered in a diaper.  Every couple of seconds the taste of his pre-cum would excite my palate because it would ooze out so slowly that my thought would be to drain out as much of it as possible before he had his big orgasmic finale. I enjoy teasing him so much by taking him to the edge of his climax and pulling myself back because this intensifies the sexual journey that we choose to take together.
I also love to pinch his nipples and circle my finger slowly around his areolas and the nerve endings react so greatly that he leaks even more dick milk when I do that.  I would then move my mouth – temporarily from his cock and balls to his nipples, and I would suck them simultaneously.  After that it would be his turn to suck and after giving him my breasts to suck on, I would sit on his face and ride him into the sunset.  His face would be so messy with cream from my cunt that he looked almost that he was wearing a mask made out of whipped cream! He would tell me over and over again that I give the best mommy sex and I would make sure to continue doing all of the things he loves.
1-888-430-2010
Click Here to chat with a phone sex mommy!
#ab/dl #abdl #ageplay #phoneamommy #phonesexroleplay #ageregressed #ageregression #abdlmommy #phonesex #adultbabydiaperlover #infantilism #diaperfetish #adultbaby #clothdiaperfetish #diapered #diaperboy #forcedageregression #MILF