Not A Man At All!
July 18, 2019


Getting into Little Space
July 20, 2019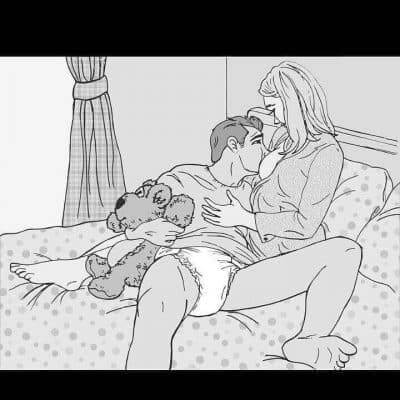 Is my wittle booboo baby hungry? Is your little tummy rumbling? Well, would you like some delicious baby food, some pureed string beans and carrots? They're nutritious! No? Okay, how about a bottle, with baby formula? Apple juice? Milk? Oh, that perked you up, sweetie. Doesn't seem like you want it in your bottle, though. I do believe that means you want milk, but not out of a bottle… I bet that means you would like to have some of your abdl Mommy's milk. Then that's exactly what you are going to get. I'm going to unbutton my blouse, lower my bra cup, and cuddle you to me nice and close with my arms around you, cupping my breast to press my nipple against your lips. Go ahead and open wide, pursing your lips around and suck in into your mouth, to press against it with your tongue. I want my warm breast milk to stream into your mouth, filling it up so you can swallow it down and fill your empty belly! If you've been a good baby I might decide to give you another treat too. I might slide my hand down inside your soft abdl diaper to tease your weewee, drag my fingers along it till I finally wrap them around you to slowly jack you off while you moan and gasp around my nipple. Does that sound how you would love to be treated, sweetie? Then call me for your breastfeeding fetish phone sex.
Brenda
1-888-430-2010
Click Here to chat with a phone sex Mommy!