Incontinence Happens… Call Your Mommy!
March 7, 2020


Abdl's Do Love Their Breastfeeding!
March 10, 2020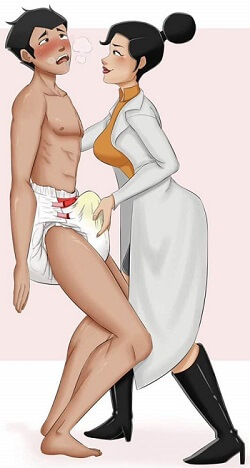 Mommy Tawny and I had a very interesting call with silly adult baby boy Johnny this week. She wrote a little bit about him, but I wanted to tell you the best part, so she was nice enough to let me.  He told us all about a trip to the doctor that his Mommy took him on, and though he begged her not to make him do it, he was wearing a fluffy abdl diaper.  He even had to strip, taking off everything but his diaper for the doctor's examination. They were there to talk about his continued accidents and the fact that his Mommy had to lay down the law about not touching himself in his diaper. His behavior had gotten better since she stopped him from doing that, he listened more and did what he was told without getting lippy, so she was happy about that. There was one tiny, itty-bitty problem, because since he wasn't allowed to make cummies he had the worst case of blue balls! Just what do you think they should do about that? Click right here to find out and call me for some humiliation phone sex!
Brenda
1-888-430-2010