Little Sissy Pudgy Pauline
June 3, 2020


Mommy Knows About Your Diaper Fetish!
June 7, 2020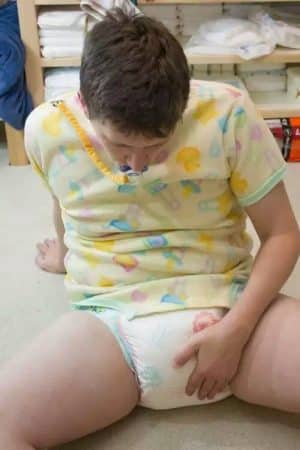 Gregory peeked out at all of Aunt Brenda's friends from underneath the rim of his baby bonnet, watching while they laughed and talked with one another.  They had all taken their turns coming over to tease him while he sat in his highchair, pinching his cheeks and saying what a cute and silly baby he was. Now they were sitting around and having conversations about him, about how Aunt Brenda didn't have a choice but to put him back in diapers, how cute he was in his shortalls, how thick his abdl diapers were, all of it so embarrassing that he blushed till it felt like his cheeks were burning up!  Aunt Brenda was walking about, making sure everyone had snacks and drinks when she stopped next to him and pulled a full baby bottle from behind her back. He went bright red with embarrassment! Wouldn't you? Click right here to find out what happens next and call me for some abdl phone sex!
Aunt Brenda
1-888-430-2010
Click Here to chat with a phone sex mommy!
#abdl #adultbaby #abdldiaper #ageplay