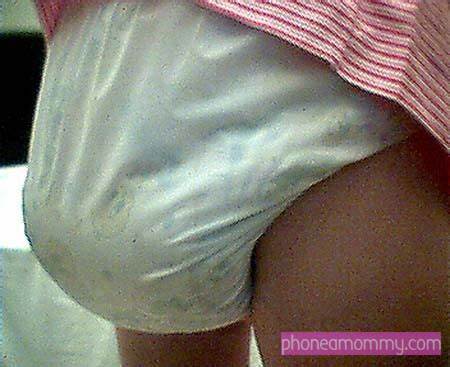 Putting on these silly diapers was Billy's idea, and he knew it. He had the hardest time admitting to his Aunt Brenda what he wanted to do, so afraid that she would be disgusted or horrified at the idea of him wearing diapers, or she could have just laughed at how ridiculous he was being. She didn't do any of those things! Told him that was absolutely fine (that she wouldn't mind having him as baby around the house again!) and they went out to buy him a few things, and bought even more online, abdl diapers that they wouldn't be able to buy in any brick and mortar store near them. Disposable diaper with baby print, cloth diapers with the cutest patterns on them, along with crinkly plastic diaper covers that he thought anyone would be able to hear from a hundred feet away. Now he had drawers full of shortalls, onesies, and all the baby things that he could ever ask for! She changed him into a pair of adult diapers and onesie as soon as they had everything they needed.
Problem was, they never touched on the subject of what he would… do… in his diapers. As in, would he use the bathroom in them? He always thought about wetting in his diaper, thought that would feel kind of good, and it turns out he was right about that. The way the diaper swelled up and pressed against him as he kept peeing in it felt fantastic! It was warm and squishy and he was going to keep wetting his diaper, for sure. But when he came to pooping into it, well, he was still on the fence about that. Or was trying to be, anyway. When he felt that particular pressure, he asked Aunt Brenda to help him with the diapers. It didn't seem like that big of a deal, but she didn't want to have anything to do with that. Apparently, if he was going to wear diapers, he was going to use his diapers, exactly the way a baby was supposed to.
With that bit of advice, he soon found himself with a lockable diaper cover one, one of several that she had ordered without telling him, in case he got some silly ideas about not using his diapers.
He fussed and argued, had a small tantrum about the whole thing, but it didn't make a difference, since that pressure was getting worse and worse. He squeezed his buttocks together as hard as he could, until his body was trembling, but he couldn't hold back the pressure forever. When it finally did break, it wasn't a quiet thing! It was noisy and messy and he swore he could smell it the very first second. The humiliation made him blush hard and he moved to run back to his room, but Aunt Brenda grabbed his arm, told him that there was nothing to be embarrassed about, that this was what a baby was supposed to do… and he had to admit that it felt pretty good. Being a baby was turning out to be a lot better than he even imagined!
Aunt Brenda
1-888-430-2010
Click Here to chat with a phone sex mommy!
#abdldiaper #ageplay #abdlmommy #adultbaby #incontinence