Come And Play With Me – I Am Mommy Vicky!
November 21, 2021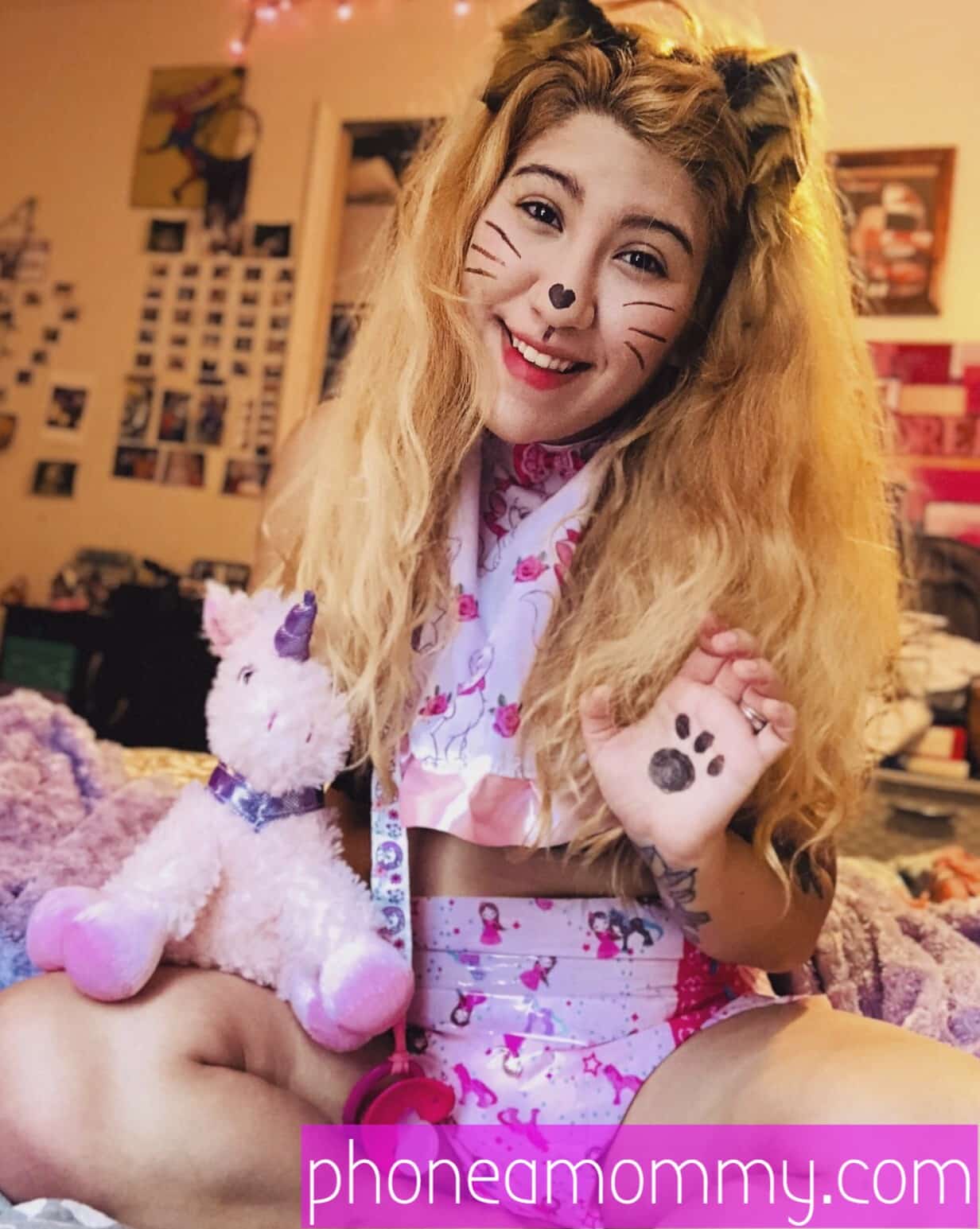 Brenda's Sweet Diaper Lover, Adelyn
November 26, 2021
Vicky's Little ABDL Girl Nia Wants To Curl Up Under Her Breasts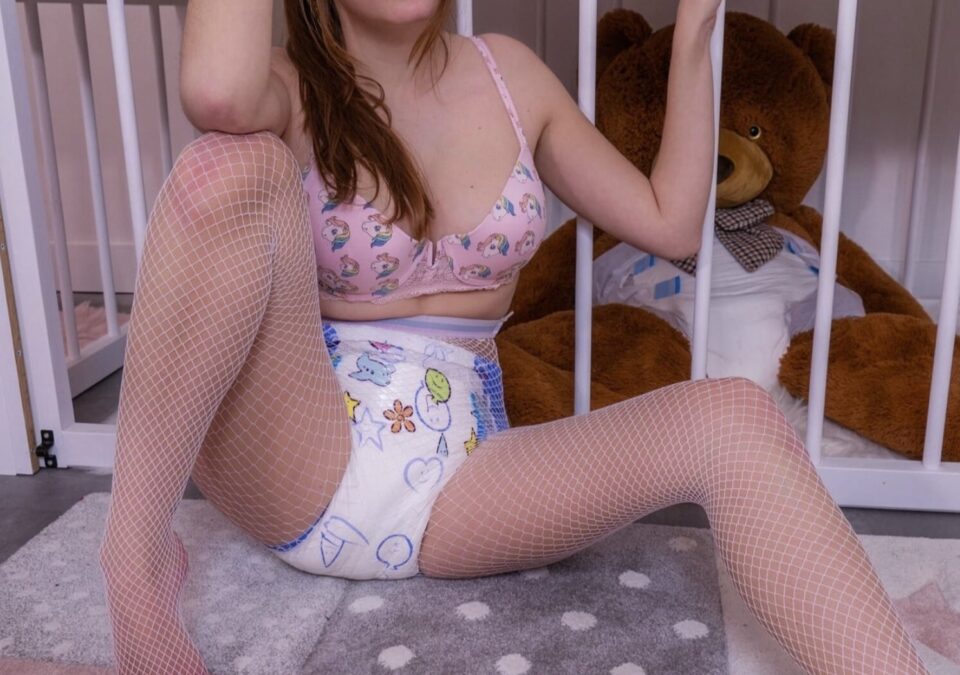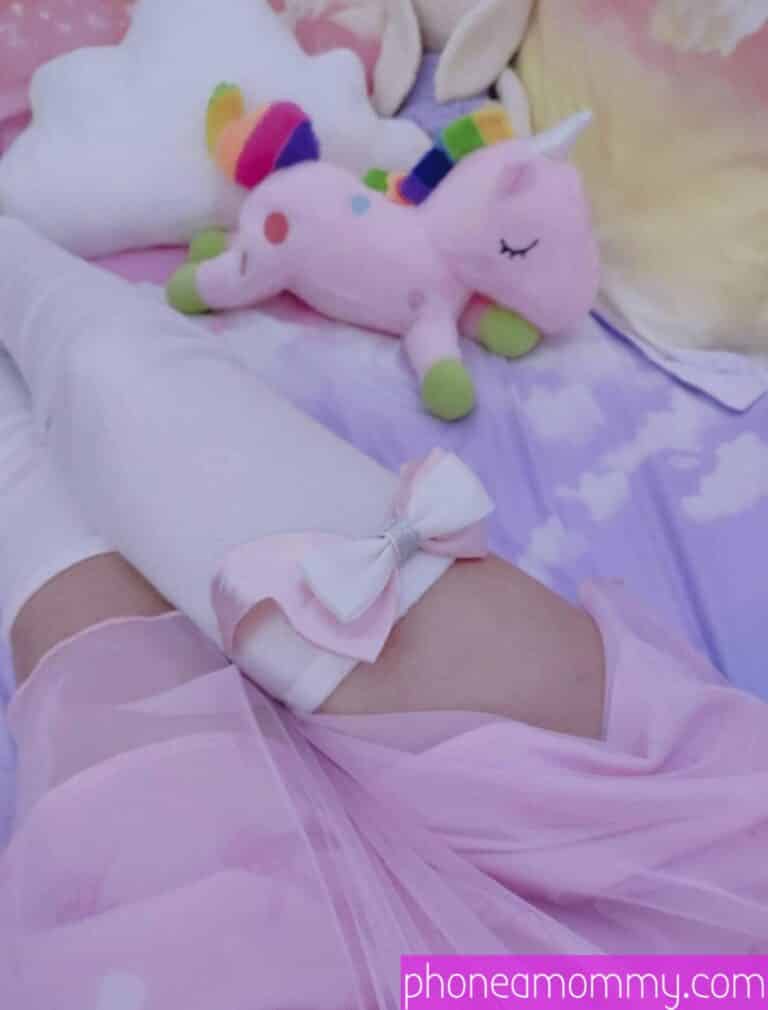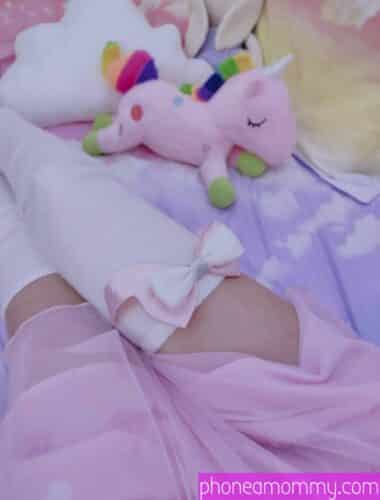 Nia doesn't seem to understand that when I breastfeed her she can't be greedy.  The expression of "if you give them an inch they will take a mile" definitely applies to Nia. She is so sweet and innocent yet she loves to curl up under my breasts to feel safe and special.  I think she prefers to cuddle up with my left breast, instead of my right breast and once she gets herself comfortable and all tucked in to the right spot, she can stay there for a very long time.  She is so attached not just to me but to my breasts and she loves to hold on to them because they are so soft and warm and very delicate. If you ask her she will tell you that she gave them names and they are not just her comfort and joy, but they are also her very best friends as well.
Though I have milky and sweet tits she has to understand that she is not my only little baby diaper girl I have several.  I love to play with her and the other babies because it is what they need to be in a happy place and I love it when my babies are in a happy place.  This world is tough for many and this is why I am here so but for a moment my babies can relax and unwind and escape all of their problems and not have to suffer unnecessarily with all of the stresses that come with everyday life.
My motto is don't run away because life is coming after you with all of its issues, instead let me get you all padded up so you can play with me and cum.  You can play with yourself and let your sweet juices flow and you can free your little baby tits for me to taste.  I love it when my babies let their cummies come out and flow naturally and have it land on the crotch of their diapers.
I like to make sure that when I change them that I peel open the soil diaper and have them lick off the crotch.  There is nothing wrong with fun with my babies, both indoors and out.  I have a trampoline outside that can be used by my babies and they love it so I have decided to keep it.  When something is being used by others, it is no longer trash. The trampoline is something that I allow my baby abdl girls to frequent and when they are only wearing their diapers with no top on. The bouncing of their sweet boobs along with those perky nipples is allowed to drive any man crazy, let alone me a mommy watching my little abdl ones have a whole bunch of fun.
I know that you would also love to be treated just as my sweet Nia and be taken care of under my sweet abdl soft breasts now, won't you? If so, it is time for you to give me a call right away at 888-430-2010. We can have a lot of hot sex talk and if you are an abdl girl or an abdl boy or you call with a bunch of your friends who are girls in diapers or sissies in diapers, it really doesn't matter – just call.
Vicky
1-888-430-2010
Click Here to chat with a phone sex mommy!
#ab/dl #abdl #ageplay #phoneamommy #phonesexroleplay #ageregressed #ageregression #abdlmommy #phonesex #adultbabydiaperlover #infantilism #diaperfetish #adultbaby #clothdiaperfetish #diapered #diapergirl #diapersex #MILF #diaperboi #abdldiaper #abdlphonesex #abdlbdsm #ab-dl