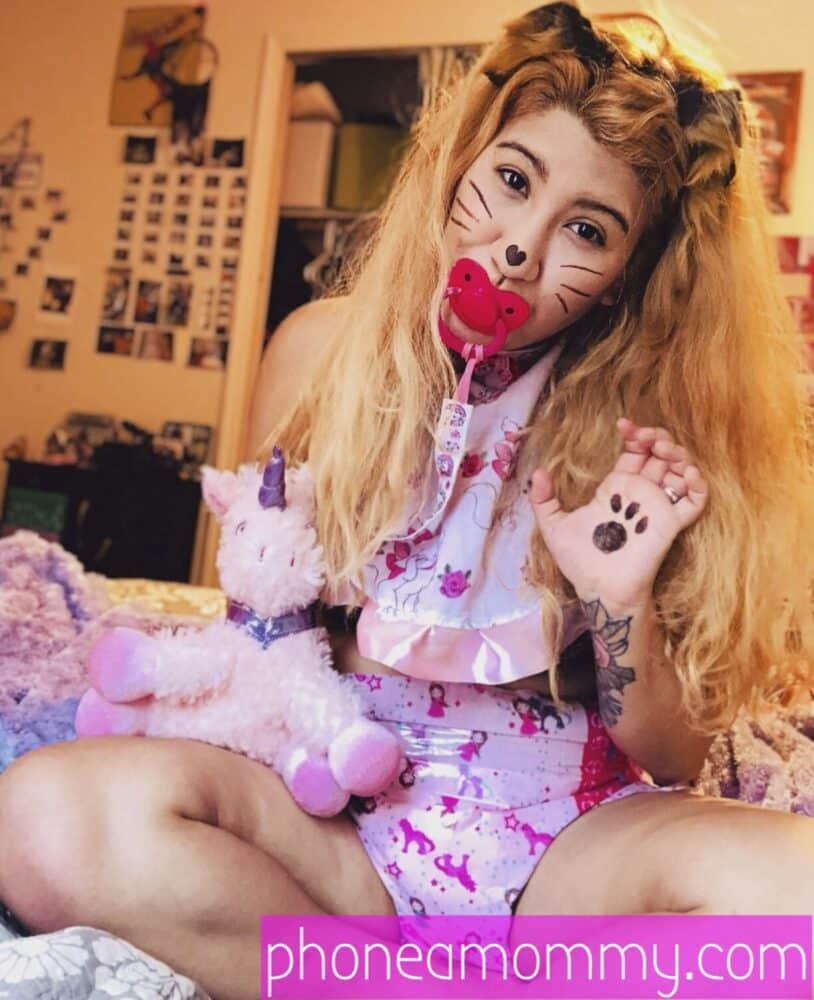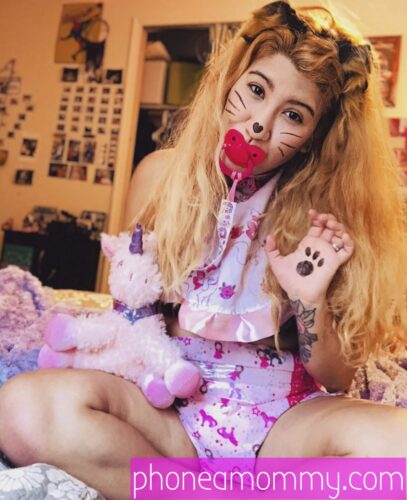 I have nothing but sweet words to say about my diaper lover, Adelyn.  She is everything that an abdl mommy could ask for. She came to me so destitute and heartbroken a few months ago when her daddy dom, passed on.  It must have been so very difficult for her to get into the abdl lifestyle, straight out of high school and be a daddy daughter little girl for years – only to have him pass on and leave her behind.
Yes, he was kind and generous enough to leave her something quite sizeable in his will, but if she could trade that all back in to have him alive she would.  After a long span of depression because she lost her daddy dom, she decided to try out some abdl counseling to help her.  Her counseling allowed for her to have an open mind and it made her begin to feel that it was safe for her to explore her diaper fetish and fantasies again with me.
When we first met it must have come as a surprise to her when I asked her what brand of diaper that she wore and if it was wet. She could not believe that I knew that shew was in diapers and she was shocked when I walked behind her whilst she was standing, patted her bottom area in the outfit that she was wearing and just by the touch, I was able to tell her that she was wearing a Rearz princess diaper in a size small.  That was the day that she knew that I was going to be her abdl mommy and she has been with me ever since.
She lives with me now and she wakes me up every single morning by climbing out of her crib. crawling over to me, sneaking under the cover, separating my thighs and sucking and licking on my sweet mound and then on my sweet Georgia peach pussy.  I have the sweet nectar in my twat that she needs and it is not just a figure of speech to say that, it is a matter of how she is able to survive.
My pussy provides her nourishment, comfort and joy and that it what I want to keep providing her with. And when she sucks on any part of my body, she knows that it is a privilege and not a right.  She is only getting such special treatment from me because she eared it for being good and not being bad, being respectful and waking me up my preferred way and that is by getting my cunt eaten.
I taught her very well and made her learn how to eat my pussy.  It is not using your tongue to draw the alphabet on my cunt – like amateurs who don't know what they are doing will do – but she was told to worship my pussy, and that is exactly what she did – nice and slowly and passionately. She would kiss the lips of my vagina and use her tongue to travel up and down on my slit.  When it was time to swallow up all of my juices, she would know as she was so attentive to the droplets of pussy juices that would fall directly on her tongue.
I love my sweet Adelyn and I enjoy her – if you want me to enjoy you also, please give me a call at 888-430-2010 and I will await your lips on my juicy cunt.
1-888-430-2010
Click Here to chat with a phone sex mommy!
#ab/dl #abdl #ageplay #phoneamommy #phonesexroleplay #ageregressed #ageregression #abdlmommy #phonesex #adultbabydiaperlover #infantilism #phoneamommy #eroticsex  #adultbaby  #MILF