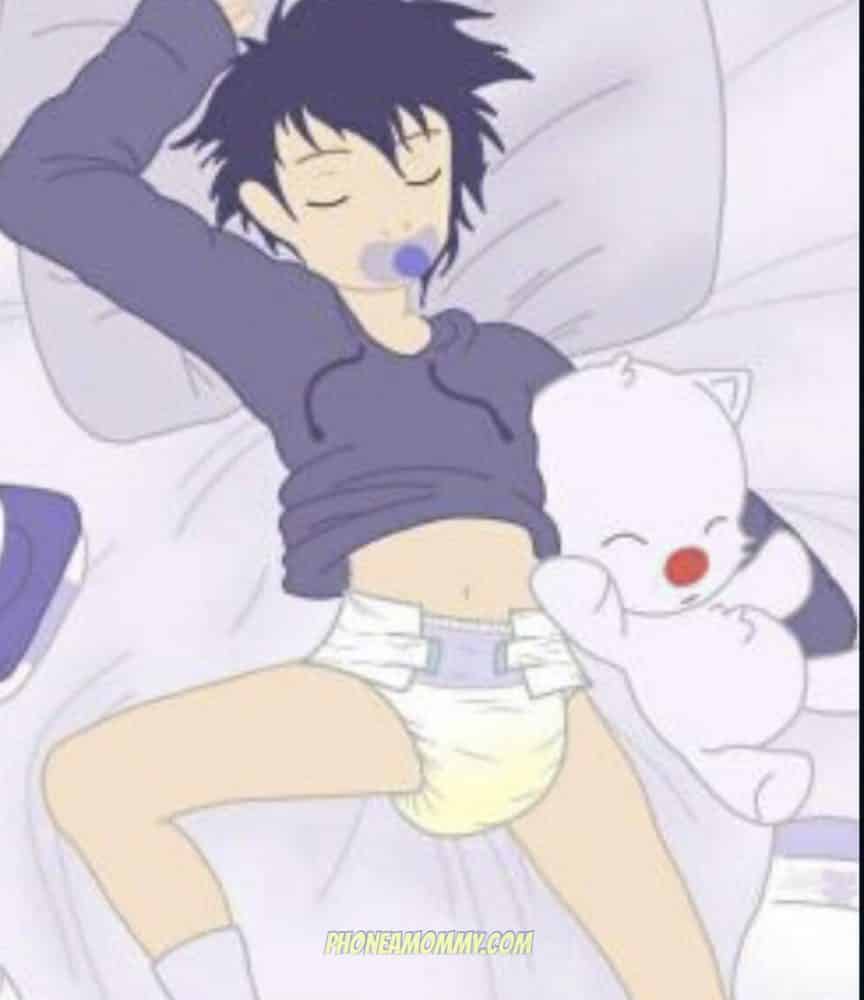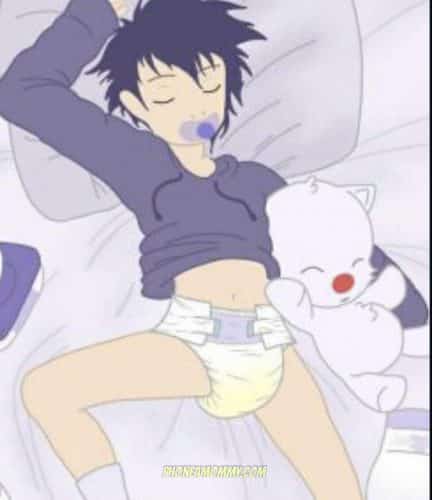 Since you seem to have an issue with getting to the potty in time, and mommy is getting tired of having to strip and wash everything numerous times a day…
Mommy has an idea that will benefit both of us.  With a little forced age regression, mommy will be diapering you and treating you like a baby from now on.
Don't try to fight mommy on this, mommy has warned you too many times and now it's time to pay the consequences of your behavior.  A big boy doesn't pee himself every night, a big boy doesn't just piss his pants because he's too busy to use the bathroom.  Since you want to act like a baby, mommy will treat you as such.
Abdl regression is perfect for a bed wetter just like you.  A cute thick diaper will keep that bed dry.  And with a diaper on during the day, baby won't have to worry about stopping what he's doing to use the potty.  Big boys don't mess themselves, but it's ok for diapered babies.
Now you will be mommy's diapered baby from now on.  Mommy has everything needed to make you her little adult baby.  Diapers, wipes, powder and plastic pants.  From now on, mommy will only have to clean you up and not everything else around you.
Mommy lays you down and lifts your legs into the air, sliding a fresh soft diaper under your little bottom.  After covering that butt and peepee with a thick dusting of baby powder, mommy rubs it in, making sure everything is covered.  Now baby is smelling so fresh.  Mommy closes up the front of your new diaper and after fastening the tabs, mommy squeezes your diaper, making sure it's nice and snug.
Once baby is all diapered up, mommy will lay you down for a nap with your bottle.  Shhhhh…be a good baby and no fussing for mommy.  Close your eyes and let your body drift into slumberland.  And no worries about waking up soaked, that diaper will keep your bed nice and dry.
And sometimes, little ones have naughty dreams while sound asleep.  Another plus to being mommy's diapered baby is when baby gets excited in his sleep and makes sticky cummies, the mess is all contained in that diaper.
From now on you are no longer a big boy or an adult, now you are mommy's diapered baby boy and will be treated as such.  Diapers, bottles, baths, cute little outfits and a fully stocked nursery are all you will ever need and mommy is here to take care of all your abdl needs.
Age regression with mommy will never be boring  And mommy can promise you, you won't miss being an adult.  You will succumb to mommy's desires and soon will forget all about being a big boy.  Mommy will diaper and play with you and babies just love when mommy squeezes that squishy soggy diaper.
If you would like to have mommy diaper you and baby you…or have mommy play with you in your full diaper…call mommy and let the fun begin!
Mommy Candy
1-888-430-2010