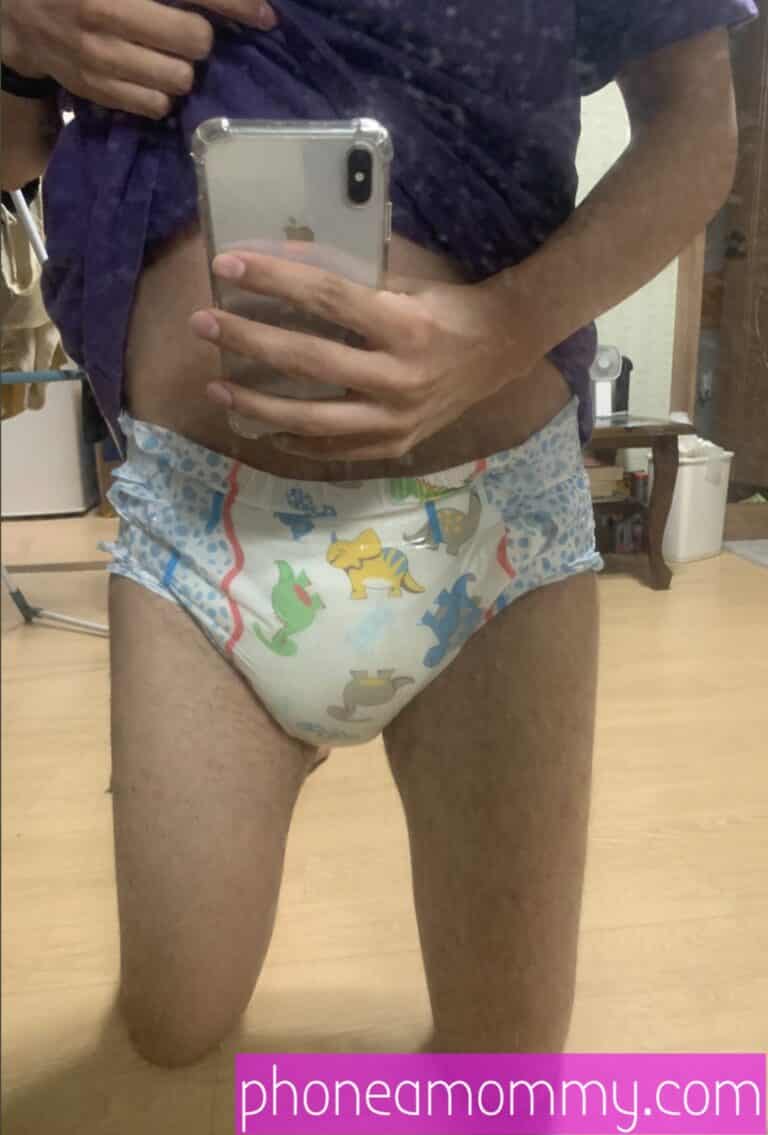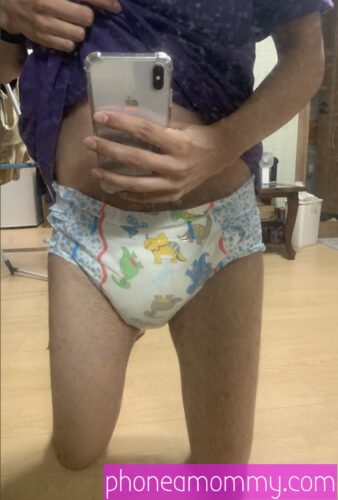 Adult Baby Diaper Lover Dylan loves to be babied because it makes him feel really good. He wants to be rocked back and forth and sung to and he wants to be sweetly cuddled, every time I see him.  It got so bad that his need to be held and comforted haunted him so much at his day job that he actually walked away from his job because he just could not get the feeling of being in my comforting arms.  I would sing sweet songs in his ears, the melodies of lullabies that he heard as a child.  Infantilism is definitely what makes him feel complete and I make sure to satisfy all of his needs.
He loves to give up all responsibility and have me take full control (and this is the main reason that he left his day job because he needed to be "mommied" by me at all times). He was squeamish at first about being in a dirty diaper because of his own insecurities and he was so focused on what others thought about him if he were to go outside and others smelled him.
My diaper hypnosis that was customized specifically for him would be what he would have to listen to every single morning and every single night.  He would hear repeated mantras about the importance of being a baby and not just any baby but a pissy baby.  He would know that he has more than a diaper fetish and that this is the life that he will live.  He will be hypnotized to feel wet and love it.  I would make him lose control every time that I placed him in a diaper and he would sit there all diapered with a smile.
Then it would be time for him to place his lips on mommy's sweet breasts so that is when I would cradle him and make him suck my tits.  He would suck on one breast for a few minutes and then he would switch over to the other breast. I would stroke his penis by rubbing on top of his diaper and I would relish in the fact that his penis got so hard that I could feel it through the diaper.
I would firmly press down when I felt him slightly humping his hips and I would take that as a subliminal message that he wanted me to stimulate him harder.  As I rubbed up and down he would moan in and out and it would sound like the sweetest song that I have ever heard.  His moans and sweet sounds were so melodic that it was indeed vocal art.
I would keep it up with my highly erotic and sensual rubbing as his breathing became rapid and as I watched the beads of sweat on his forehead grow bigger and became hotter to the touch, it was only a matter of time until Dylan belted out the loudest scream that I have ever heard and he shot his load with all of his might in the diaper. I love to please my baby as my baby loves to please me.
Wouldn't you like to be pleased also and experience what it is like to be in the arms of Mommy Amanda?  Then it is time to give me a call so we can have a blast that you will cherish for all times.
1-888-430-2010
Click Here to chat with a phone sex mommy!
#ab/dl #abdl #ageplay #phoneamommy #phonesexroleplay #ageregressed #ageregression #abdlmommy #phonesex #adultbabydiaperlover #infantilism #diaperfetish #adultbaby #clothdiaperfetish #diapered #diaperboy #diapersex #MILF #diaperboy #abdldiaper #abdlphonesex #abdlbdsm #ab-dl