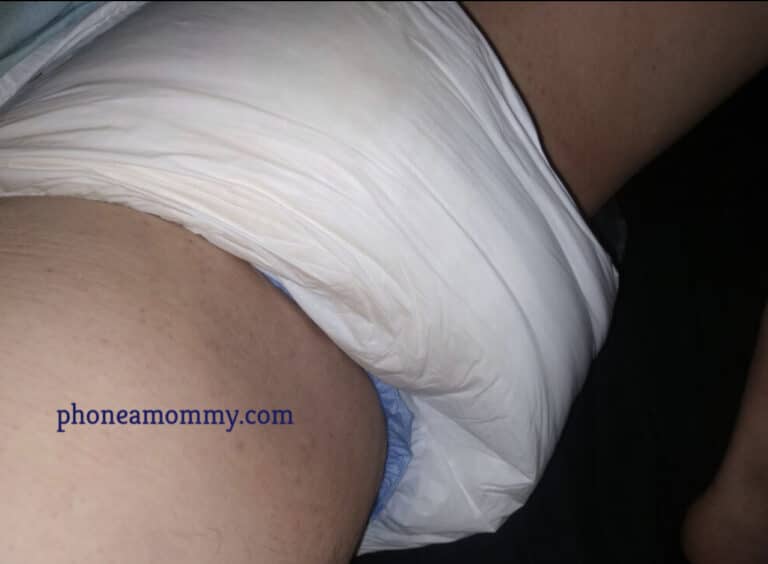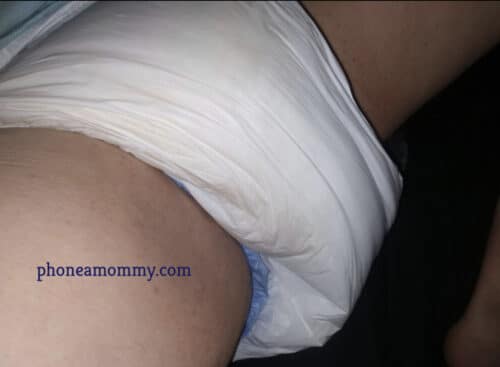 Mommy just loves to diaper adult babies.  First Mommy Candy will strip you of all your big boy clothes.  Then mommy will lay your naked body down and start to slowly lather you up with baby lotion.  You giggle as mommy slides her cool hands over your writhing body.
Mommy smiles down at you as you wiggle around.  Mommy spreads your legs and bends your knees as she tells you what a good baby you are.  Mommy tickles you, making you laugh.  Oh oh, mommy better stops before someone pees all over.  We have to wait until that diaper is in place.
After lifting your legs into the air by your ankles, mommy slides a soft thick diaper under your elevated bottom.  Then mommy sprinkles baby powder on your little butt and around your tiny balls and peepee.  Mommy slowly rubs the powder into your skin, it feels so good and makes baby smell so fresh.
A diaper is exactly where you belong, perfect for that little peepee.  All powdered up and pampered, a good little diaper boy.  Once mommy gets your diaper closed up and fastened nice and snug, Mommy will put you in a cute little shirt.  Now you can waddle around and play.
Show off that cute little diaper.  Prance around for mommy.  If you're a good baby boy for mommy, mommy will cuddle you up in mommy's warm lap and hold you tight against mommy's body.  And if you are a really good baby, mommy will nestle you tight against herself and give baby some of mommy's yummy warm milk.
Mommy pulls her top down and rubs her hard nipple against your lips, as you open your mouth, mommy cradles you closer.  Mommy feels your lips wrap around mommy's dripping nipple, then you close your mouth and begin to suck.  Mommy's warm sweet milk squirts into your mouth and down your throat.
Mommy rocks you as you nurse, rubbing your back and patting your diapered bottom.  Mommy slides her hand down and squeezes your diaper, checking to see if the baby made a potty.  Mommy hears you moan slightly and smiles down at you as you start to squirm.
Soon your hips start moving faster, humping against mommy.  You start sucking harder and begin grinding in your diaper.  Pants and gasps escape your pursed lips, a trickle of milk running down your chin.  Mommy presses her hand against your diapered peepee and starts rubbing it through your pamper.
Diapers are for all of the baby's messes, especially the sticky ones.  Mommy will help you make your creamy cummies then mommy will change your soiled diaper as needed.  For more fun with mommy, call Mommy Candy anytime.  Mommy will take very good care of you.
Any fetishes are welcome, nothing is off-limits or taboo.  Pick up that phone and let's have lots of fun.  Tell mommy your naughty secrets and fantasies and mommy will keep your secrets… maybe.  If you're a good boy anyway.
1-888-430-2010