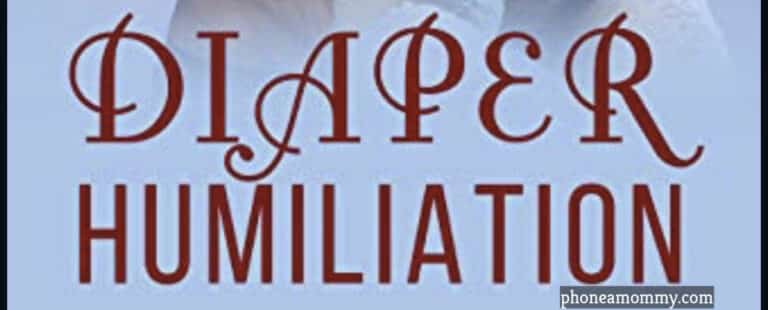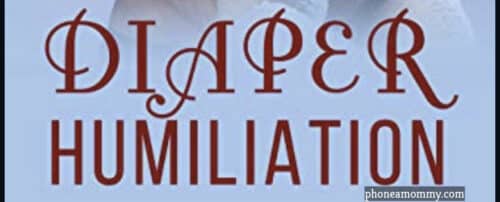 Fetish Fun: I just love how your diaper fetish gets you so excited that your hard cock sticks straight out the top of your diaper.  And of course, when that happens, you have to touch it and play with it.  I know that when I wear my diapers, my pussy is constantly wet and dripping.
A little diaper humiliation would be perfect for a naughty diaper lover like you. When I see your cock peeking out, I'm going to tell everyone so they can point at you and laugh. A silly little diaper baby that can't control his peepee. Your cheeks will turn bright red with embarrassment as the sound of laughter fills the air.
That cocked head is glistening and leaking more and more pre-cum as you get more and more attention. I know you love all attention, no matter if it's at your expense. It wouldn't take much to make that cock explode and squirt cum all over you and your diaper.
Just a brush of my fingertips against your diaper front and a slight squeeze of your diaper bulge, and you will be blowing your sticky load in no time. It makes my pussyfoot tingle just from the thought of it. Good thing I have my diaper on, or else I would be a wet mess.
I just love age-appropriate play with other little ones. There's nothing better than when we rub our diapers together and then grunt and moan as we cum in our diapers. The squishier the better, in my opinion. I love being an adult baby and wearing and using my diapers.
We could spend the day in our nursery, making sticky messes all day. And then Mommy will clean us up and change our diapers. Once we are freshly diapered in our soft, thick diapers, it's time to play again. I can't get enough. Mommy laughs at us as we grunt and wiggle against our stuffies, the furniture, and each other.
I feel my diaper get warm and wet as I make a pee-pee in it. Then I sit in the middle of the nursery floor and bounce and grind against my squishy diaper. I fill my diaper up with my pussyjuice as I cum over and over. It feels so good, I just can't help myself.
Then I crawl over to you and see your cock sticking out of the top of your diaper. I lean down and giggle as I lick it. Your hips twitch and your cockles throb. I push you back and pull my diaper to the side as I slide your hard cock into my drenched pussy. It feels so good as I start to ride you. Our diapers smash between us.
Mommy watches as we fuck each other and then smiles as we collapse in sticky exhaustion, curling up together on the floor and falling asleep. We made a very sticky mess, and it was so much fun.
Would you like to play with me in my diapers and make a sticky mess with me, too? Click Here
1-888-430-2010