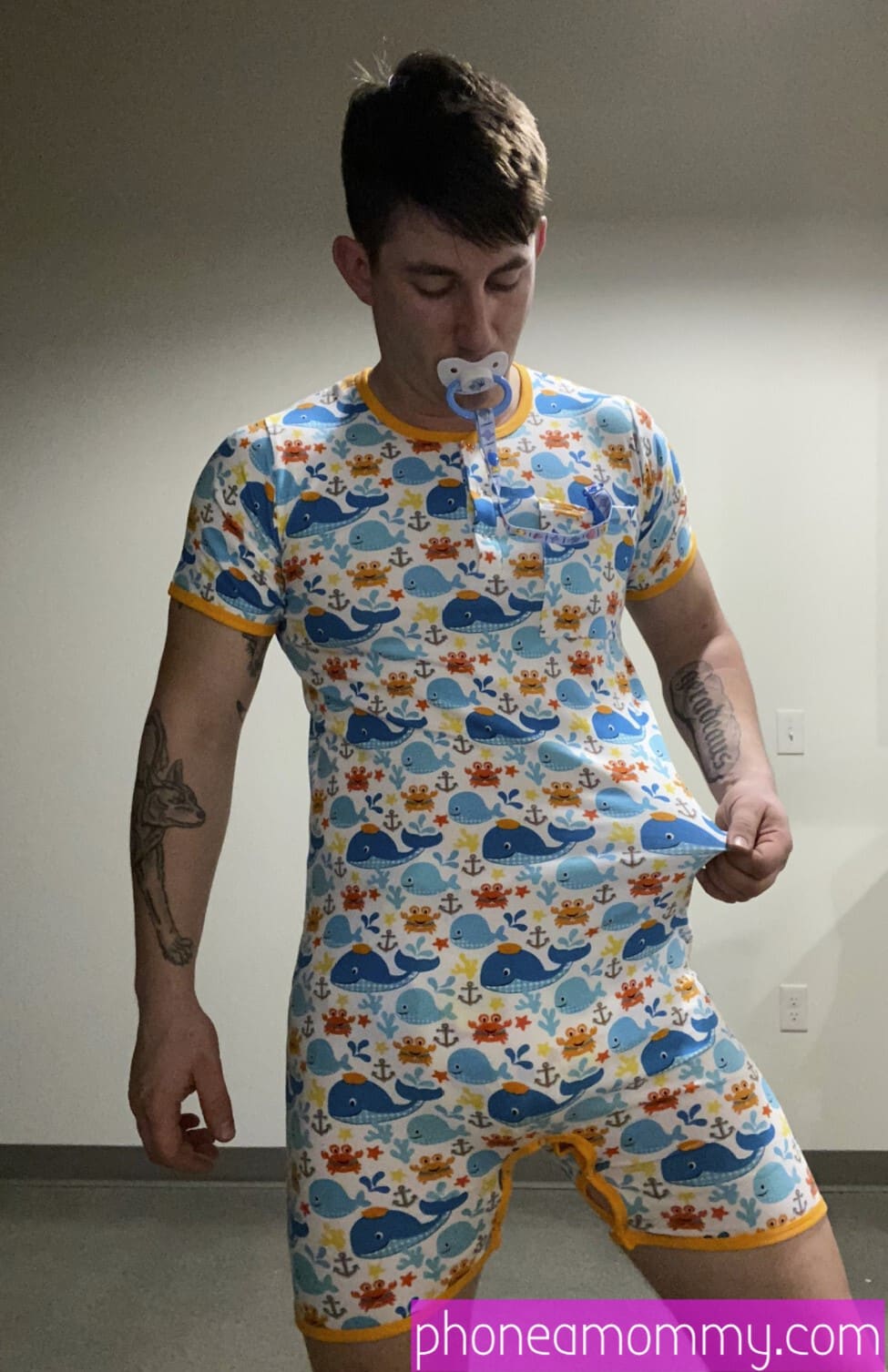 I, Mommy Amanda took Bob to my favorite place which was the zoo to see the cute animals dressed in his onesie and pacifier.  It was Bob's first time there and he was so impressed with all of the lovely animals. He saw the cute penguins in their little compartment behind a glass and he smiled at them as they waddled around their icy cage.  He walked around with me to see a plethora of animals until for some reason he decided to pause next to the pandas.  I looked at him and asked him what the reason was that he paused in front of the pandas and he told me that the pandas caused him to piss and poop. I looked at him and told him if he forgot the discussion that we had here he was not allowed to piss or poop without my permission.
He confessed that he remembered but he just could not hold it anymore inside and because he could not hold it in anymore he thought that it was a good idea to let it leak out.  He smelled so pissy and shitty in this public setting that everyone who walked by could smell it as he wreaked. I just could not allow him to get away with it as he needed to be punished abdl bdsm style, so I made him bend over on a decorative rock and pull his pants down and that is when I went into my handbag and pulled out a brush and I proceeded to spank him.
The families who witnessed this were so shocked that some in their traumatized stupor took out their phones and started recording and that is when I pulled his underpants down and there was nothing but laughter and jeers as they pointed at his under-developed penis. He was so embarrassed that he begged me to stop the spanking and pull up his pants but I refused.  For one, the punishment was way far from being over and he needed more discipline. That was when I decided that he needed to be wedged and fisted.  I made him put back on his undies and I tugged and dragged him all around the hallway of the zoo pulling him by his undies as many pointed and laughed at him.
Then I had him get on all fours when I retrieved some lotion from my  bag and lubed up my fingers and pushed them in his anus.  I placed three at first and then he yelped and howled like a wolf and that excited me so I pushed in four fingers.  I made him bounce back on this fingers so they could go deeper inside his asshole and I eventually got thumb in there and I balled my hand that was already in his ass into a fist. That was what I wanted, for my hand to clenched in a fist in order to fist fuck him and that is exactly what he had to tolerate.  His tears that streamed down his face offered him no mercy and when I felt that he had enough, I yanked out my hand and he collapsed on the floor. I changed his limp his body into a diaper in front of everyone and as soon as I was done, that was when we woke up only to us being both escorted off of the premises by the local police. Though we were arrested, we made bail eventually and safely made it home.
This is what I also want to do to you, I want to spank you and embarrass you the way no one else can.  The milf phone sex that you will experience with me is exactly the  mature phone sex that you need to be punished and humiliated, so call me now at 888-430-2021.
1-888-430-2010
Click Here to chat with a phone sex mommy!
#ab/dl #abdl #ageplay #phoneamommy #phonesexroleplay #ageregressed #ageregression #abdlmommy #phonesex #adultbabydiaperlover #infantilism #diaperfetish #adultbaby #clothdiaperfetish #diapered #diaperboy #diapersex #MILF #diaperboy #abdldiaper #abdlphonesex #abdlbdsm #ab-dl