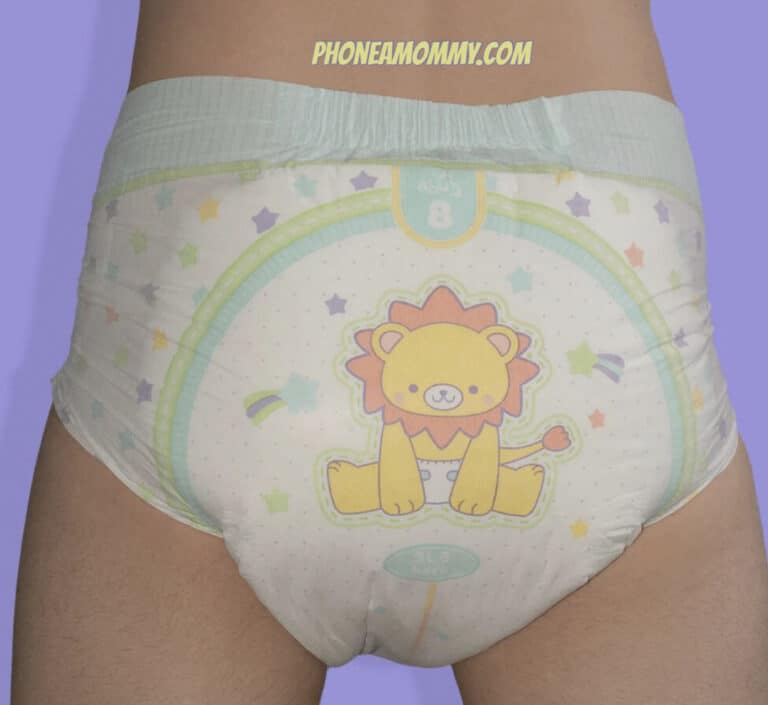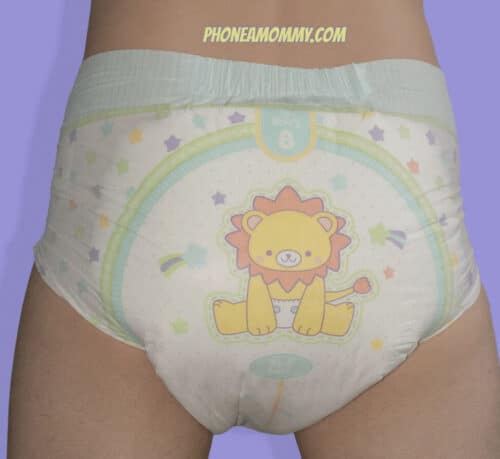 No matter your age, size or gender, diapers make everyone look adorable.  A cute little diapered butt, makes mommy want to poke and squeeze it every time you waddle by.  And just imagine how comfy that soft snug diaper feels.  Mommy will love to diaper you.
Strip you of all your clothes and lay you down on a changing pad.  Bend your knees and spread you thighs, then have you lift your bottom up slightly, so mommy can slide a fresh diaper under you.  Mommy will powder your little bottom, rubbing it on your cheeks and between them.
That powder feels so soft and silky as mommy rubs you.  And makes you smell baby fresh.  Mommy closes up your diaper, fastening one tab then the other.  Then mommy squeezes your diaper, wiggling it side to side to make sure your diaper is nice and snug.
We don't want any leaks as you fill your diaper up.  And diapers are meant for all of those wet messes.  Peepee, poopy and sticky cummies too.  Once that diaper gets filled then mommy gets to change you.  And mommy loves a full diaper, the fuller the better.
A wet, squishy diaper also feels good.  Warm and soggy and rubbing against you every time you move.  Which is one of the reasons that diaper gets creamy and sticky.  It just feels so good that you can't control yourself.  And before long, squirt squirt.
Another reason diapers are fun.  Not only do you look good in your diaper but you can have fun in it as well.  And there are so many different diaper designs and colors to choose from.  You can also choose between disposables and cloth diapers.
With cloth diapers, you can choose from lots of cute diaper pins to fasten your diaper.  And a must when wearing a cloth diaper is to also wear plastic pants over that diaper.  Unfortunately cloth diapers will eventually leak, so having plastic panties over it will keep it from leaking all over.
And there are so many colors, you can match them to your outfits.  And they supply the crinkle that make diapers unmistakable.  Another plus to diapers is that you can go potty any time anywhere.  No having to stop what you are doing to go to the bathroom or waiting in line if out in public.
Just make sure to have extra diapers, baby wipes and powder for diaper changes and diaper emergencies.  Mommy always has a fully stocked diaper bag with her.  You can never have too many diapers.  And mommy always has a diaper pad with her as well for when that diaper needs to be changed when out and about.
Would you like to try a diaper and see if you like it?  Or have mommy change you once you've filled that diaper up nice and full?  Mommy is always just a call away for any and all diaper issues.  And mommy loves changing dirty diapers.
So, pick up that phone and call Mommy Candy for some diaper fun.
1-888-430-2010