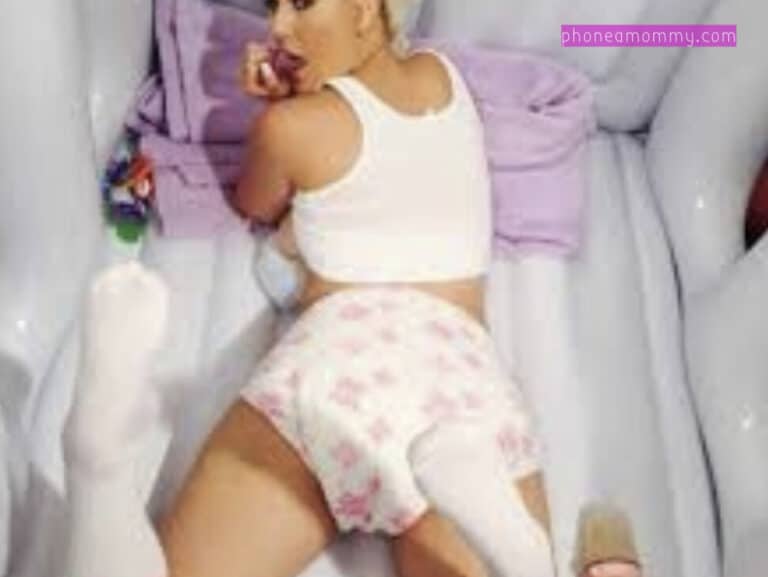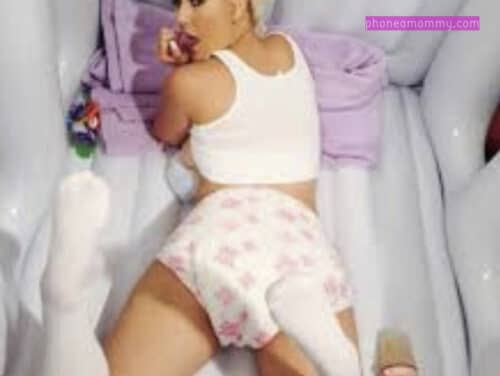 Mommy's Misbehaving Little Nymph: It seems every time Mommy leaves the room, you get into some mischief. Silly girl, you just can't keep your hands off yourself, can you? And I bet that diaper is getting wetter by the minute. That little pussycat is just dripping away in that diaper, isn't it?
Mommy just loves to watch you squirm in your diaper as you play with your perky boobies and pinch your hard little nipples. Makes mommy's pussycat wet as well. Mommy should take you out of your crib so we can play together. That inflatable crib is just so much fun, maybe mommy should join you instead.
We will get so excited and so wet that we will make your crib a slip and slide. At least cleaning up should be easy. Mommy and the baby girl will strip each other completely naked. Then we will explore each other's very aroused bodies. Skin against skin, lips and tongues tasting and kissing every inch of one another.
Hands roaming and rubbing, causing gasps and moans to fill the room. Music to mommy's ears.  Soon, those moans are muffled as we bury our faces in between each other's thighs. Tongues pushing deep inside soaked, tingling pussies Mommy and her adorable diaper girl squirted all over each other's faces.
There's nothing as sexy as a glistening face covered in pussyjuice. Mommy and the baby girl embrace each other, kissing deeply and tasting ourselves on each other's tongues. As mommy pushes her tongue into your pretty little mouth, mommy pushes two fingers into that drenched pussy.
Causing you to clench your thighs around my hand and arm as your pussycat grips my fingers tightly. Mommy wiggles her fingers inside you and then starts finger-fucking you hard and fast. Mommy is going to make you scream and squirt over and over, as she shows no mercy with that pussycat.
Mommy shifts her body, straddling you. Mommy lowers her dripping pussycat to your hungry mouth. As mommy keeps her fingers buried inside you, she grinds against your lips and tongue. Mommy is going to ride your face, covering you from your nose to your chin with pussycats and asses.
And as mommy rides you, mommy's fingers never stop pushing in and out of your sweet pussy.  Mommy loves the feel of the vibrations against her pussy as you moan and groan against her. Just as mommy shoves another finger inside you, mommy latches onto your crotch and sucks it hard between her teeth and lips.
After all this messy, sticky fun, mommy and her adult baby will definitely need a nap. And then a good clean up. A much-needed rest after so much excitement first, though.
Would you like to get messy with mommy as well? Would you like to be played with until you explode and squirt cummies all over mommy? There's definitely nothing mommy loves more than playing with her little ones. Mommy could do it all day and night, and she does.
Mommy is available 24 hours a day, 7 days a week to play with her naughty babies, so give mommy a call right now and let's get started.
1-888-430-2010