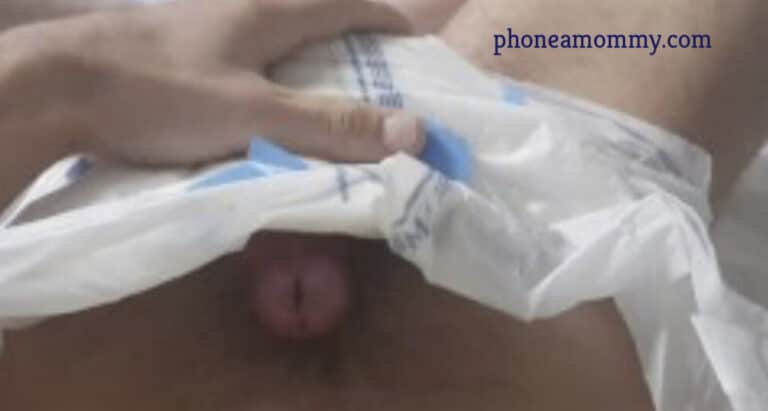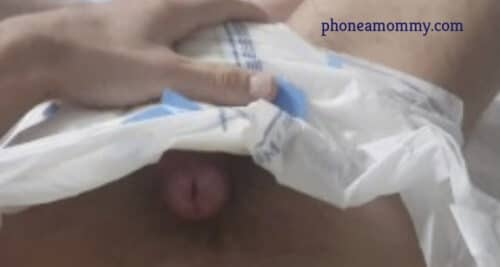 Much Needed Diaper Release: Mommy will strip you down and diaper you. Mommy knows how excited you get once you're diapered. How your little peep grows and gets hard in your soft diaper. How you wiggle your hips so you can use your diaper to rub yourself.
Between your diaper and your hand, you make that peepee throb and twitch, needing to cum so badly. Mommy watches as you hump against anything and everything. It makes mommy giggle to see you all worked up. Mommy knows how good that diaper feels rubbing on your sensitive prick.
Some diaper masturbation is just what you need to get that much-needed release you've been searching for. And when rubbing your diaper isn't enough, mommy laughs as she sees you rip your diaper open to get your fist wrapped around your dripping peepee.
It looks like someone needs a good diaper job to get that cock to cum. Mommy just watches you, waiting to see what you will do next. Mommy notices a dreamy look settle on your face and realizes you just wet your diaper.
A warm, wet diaper feels so good—that's just what you needed to make your balls tighten and your peepee finally explode. Filling your diaper with a hot, sticky mess Mommy watches you collapse back in relief as you drain your cumulus-filled balls into your wet diaper.
The satisfaction is so great that you can only lay there gasping and trembling. A cuff-filled diaper for you to remember how good your diaper feels. Your diaper fetish can sometimes get out of hand, so to speak. But as long as your cummies don't get out of diapers, then you're good.
Once you've filled your diaper, mommy pats her lap, inviting you to climb up and curl up in mommy's arms. Mommy holds you and rocks you. Your body relaxes, and you slowly drift to sleep against mommy's ample bosom.
Mommy rubs your back, cooing softly to you as she pats your squishy diapered bottom. Someone definitely needs a nap after all that diaper fun. Mommy brushes your hair back from your face, watching you sleep so peacefully in mommy's lap.
Being an adult baby can be such hard work sometimes. Especially when that peepee gets hard and needs to squirt. Luckily, mommy is here for the baby to snuggle against and get a well-deserved sound sleep. Mommy will keep you safe while you snooze, and once baby wakes up, mommy will get you all cleaned up and into a fresh new diaper.
If you would like to be one of Mommy Candy's sweet little Abies, then give mommy a call anytime and let mommy take care of you and your needs. Mommy will make sure the baby is very well taken care of. No-limits phone sex with a naughty mommy is just what you need.
And Mommy Candy is definitely a funky freak when it comes to sexual play. So, pick up that phone and call for a private session ASAP!
1-888-430-2010